Thinking of take a bike trip soon? Check out Joao Correia's tour company inGamba. Ride like PROs, with PROs.
The other week I headed to
Above Category
to try on a pair of DMTs (João offered to hook it up with a BRO deal). I remember first hearing about Above Category on the old
Belgium Knee Warmers
. I never really connected that it's in Mill Valley and I ride through there all the time, otherwise I would have gone sooner.
Anyways, I showed up in Mill Valley like it was Mecca. Par for the course I didn't really look up exactly where it was at so I asked some riders I saw near Peet's. They pointed me toward Blithedale and I rode over.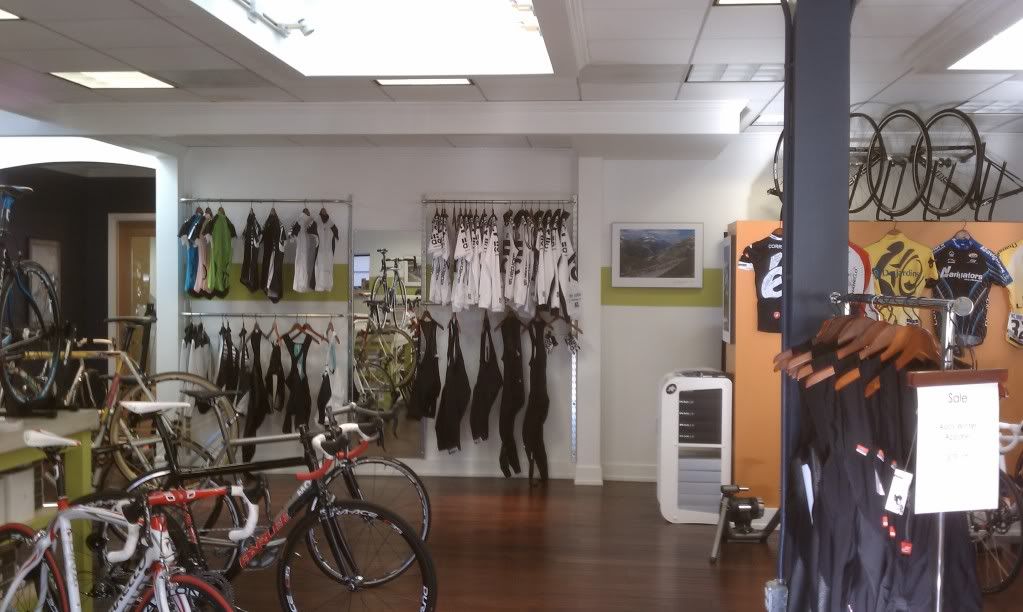 I walk in and can immediately tell there's something different about this place. It's not the overbearing feel of most shops with gear covering every square inch. It's relaxed and thoughtfully laid out, allowing the customer to ease into it.
The guy behind the counter is on the phone but he puts whoever he's on the phone with on hold and tries to find some cleat covers for me. Usually they keep a few pairs for people who ride in. This is the second major difference I notice: service. The guy stops what he's doing, introduces himself as Woody, the shop manager, and asks how he can he can help.
I tell him I'm there to look at a pair of DMTs so he finds one I can try on. It fits like a dream so I take it off and walk around the store.
The design of the place is stunning and matches all the beautiful gear it houses.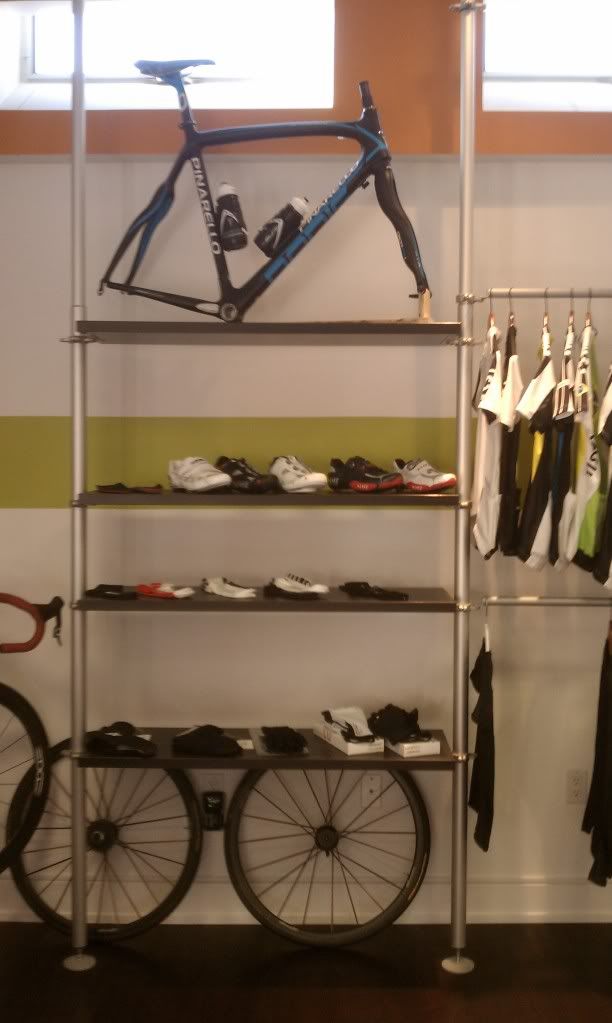 I notice the BMCs, Moots, Parlees, Pegorettis, and Pinarellos all strategically placed.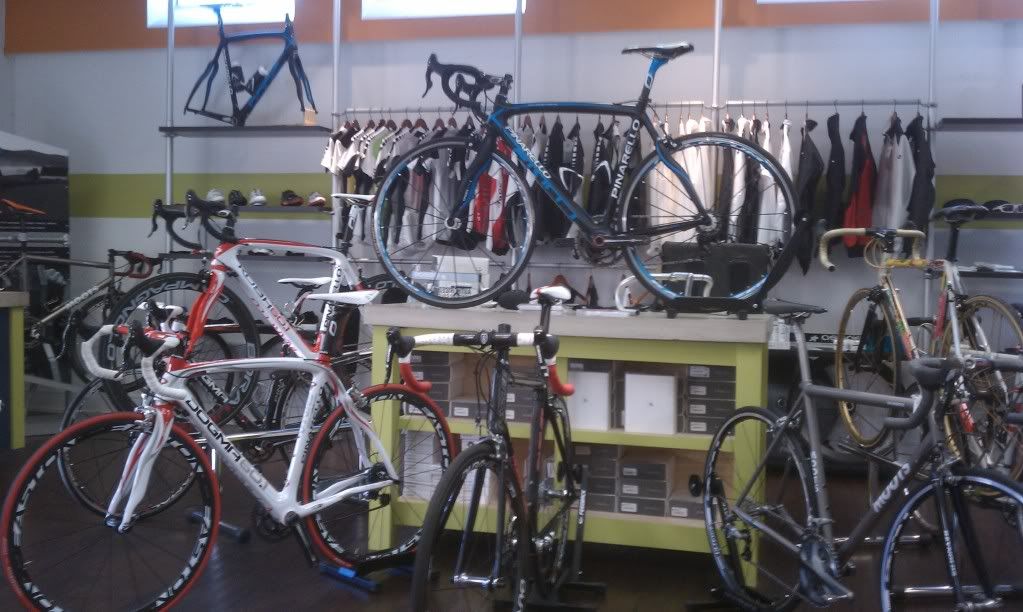 They've also got a number of signed jerseys up on the wall, including one from João (@joaoisme).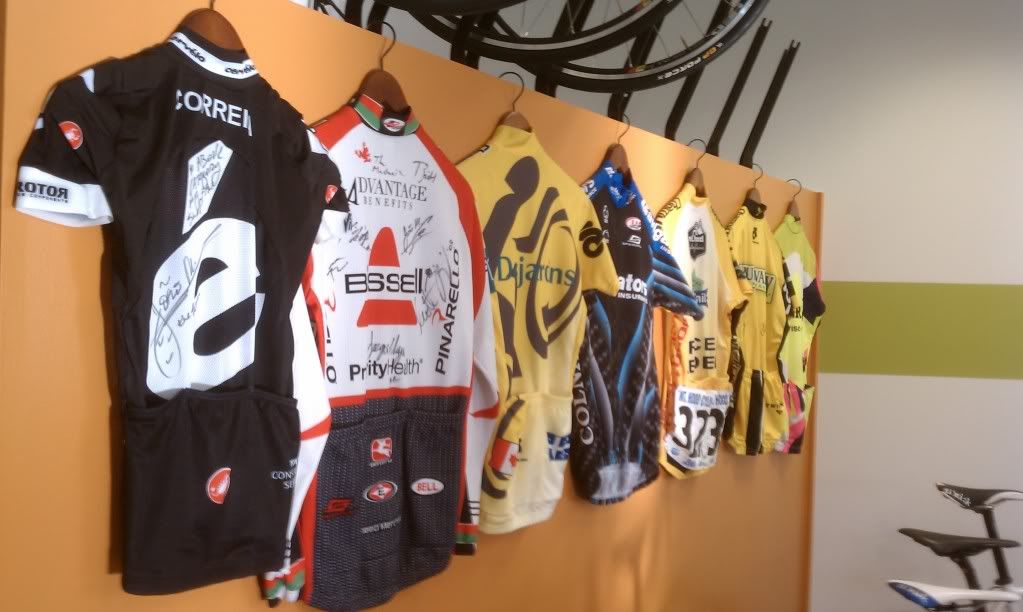 I turn back toward the door and notice the immaculate shop area set to one of a kind Pegorettis hanging on the wall. The type of space every rider dreams of for their garage.
As I'm heading out the shop's owner, Chad Nordwall walks in. I mention I'm a friend of João and it's my first time in the shop. He welcomes me and we chat for a bit. Then, I thank him and Woody for the help and leave the store.
I head home in the shade along Miller Avenue turning a big gear and barely breathing. I try to articulate what it was about AC that made me feel so alive. There is something about the shop that captures and exudes all that is beautiful about the sport. From the thoughtful and considerate service to the impeccable placing of each and every piece of gear, the experience is breathtaking.
It's the type of place where you go to buy a bike, knowing you'll be done right. That no matter what you need, Chad and Woody will be there to stand behind it. The type of place I'll go when I finally buy that Parlee I've always wanted...