"Hi, I'm, uh, Jarrett, the guy, uh, Ken sent!" I'm so nervous I can barely talk.
"Oh, hey..." says Kim.
"Should I just, uh, wait around or...what time are we leaving?"
"Yeah, we have about an hour."
I excuse myself from the awkward encounter and head over to check out the other teams. I put Henry's telephoto lens on and start shooting like a madman.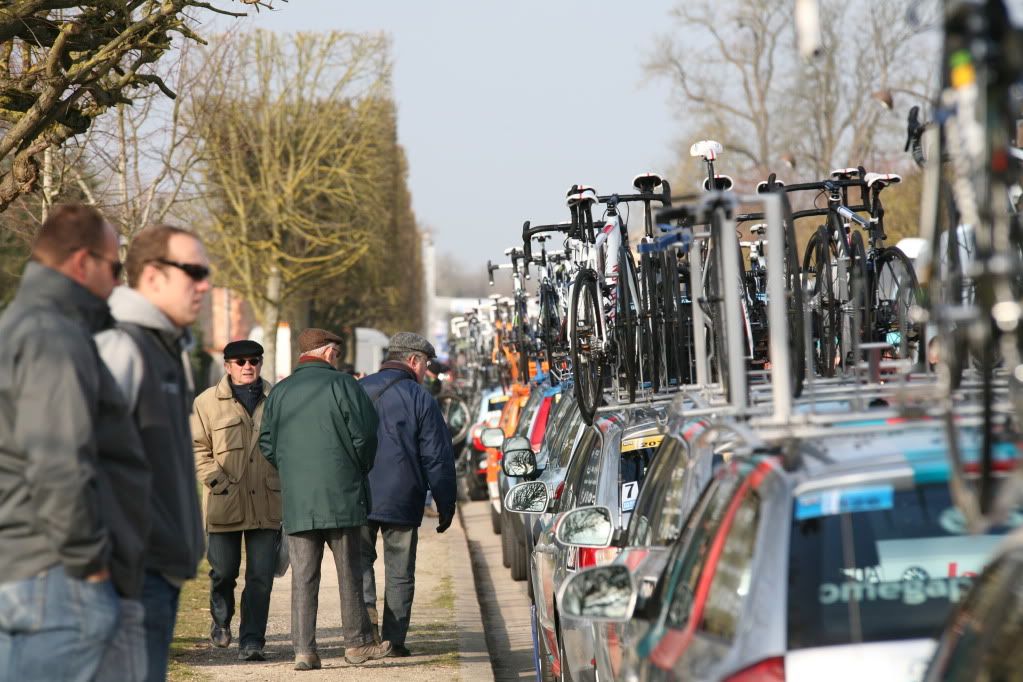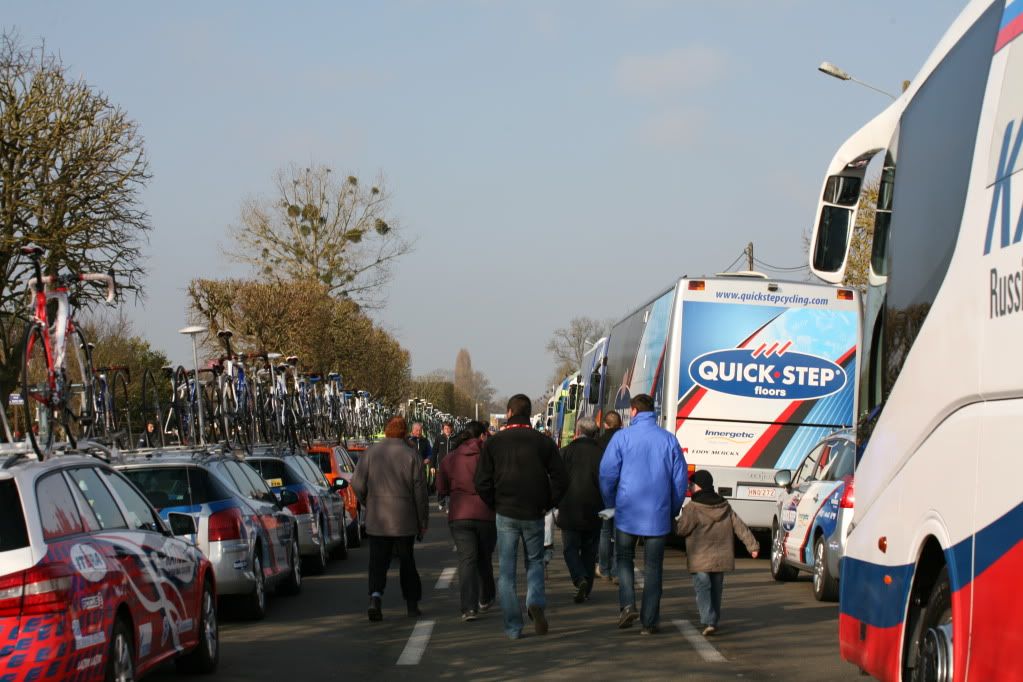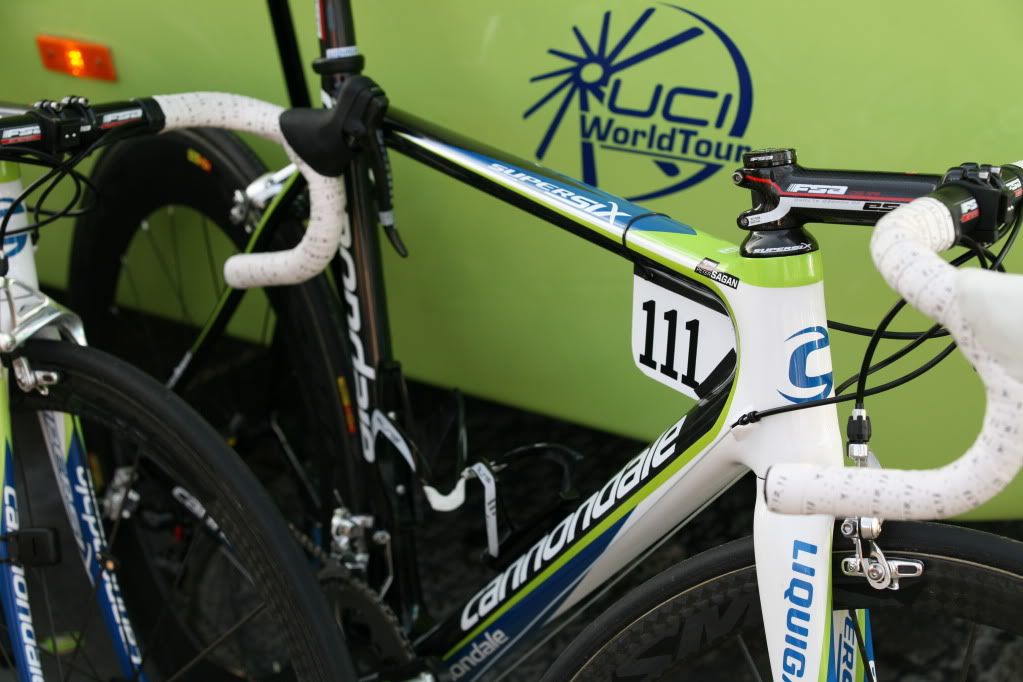 Before long the riders start rolling by on their way to sign in.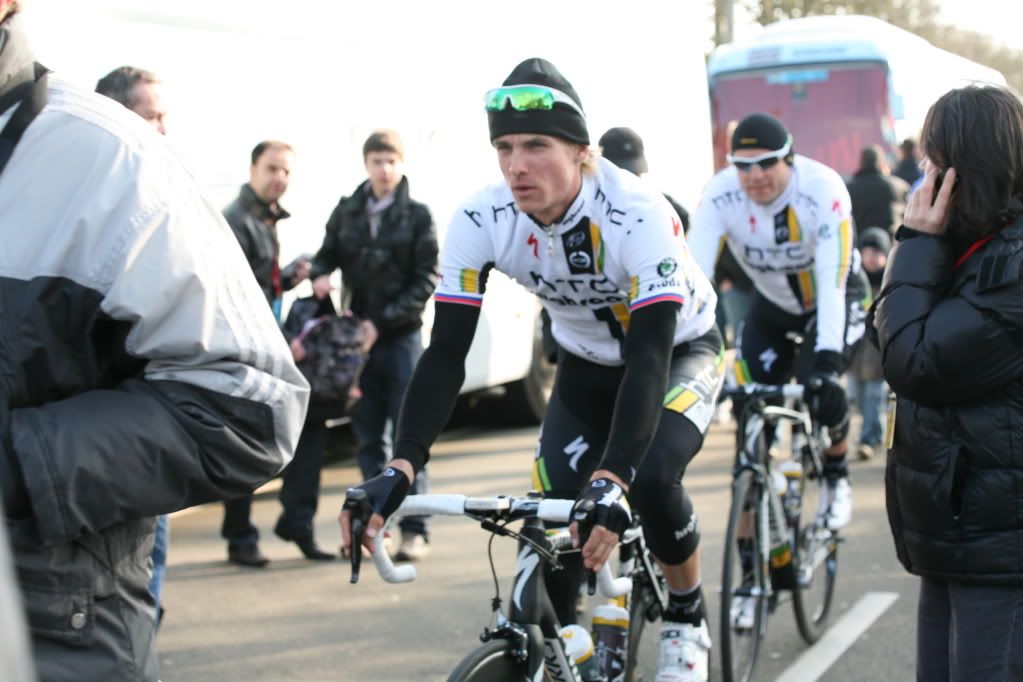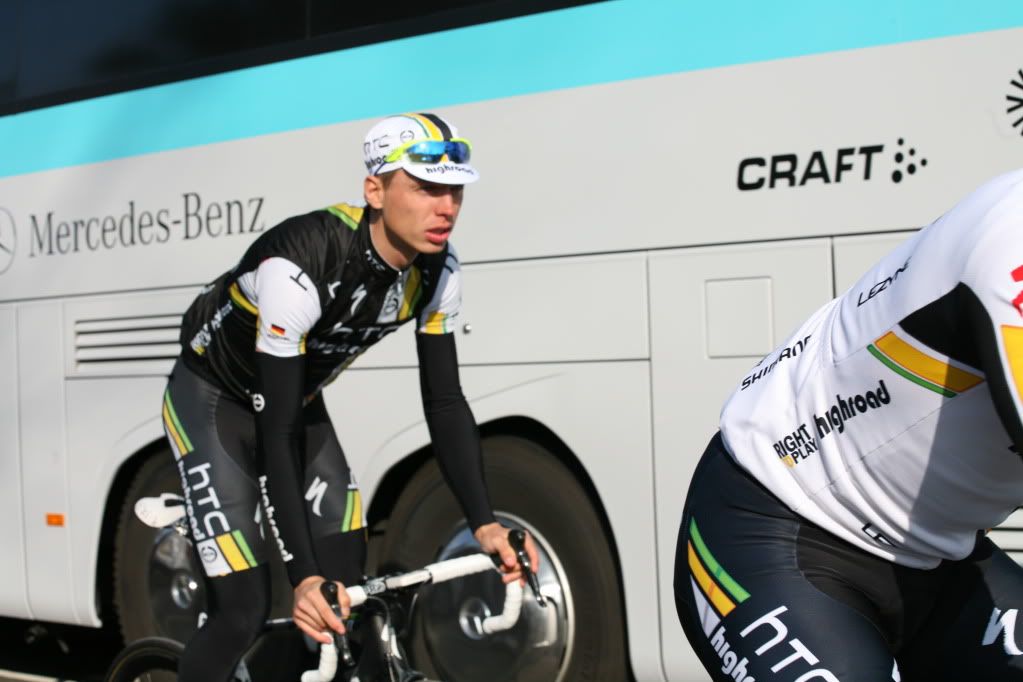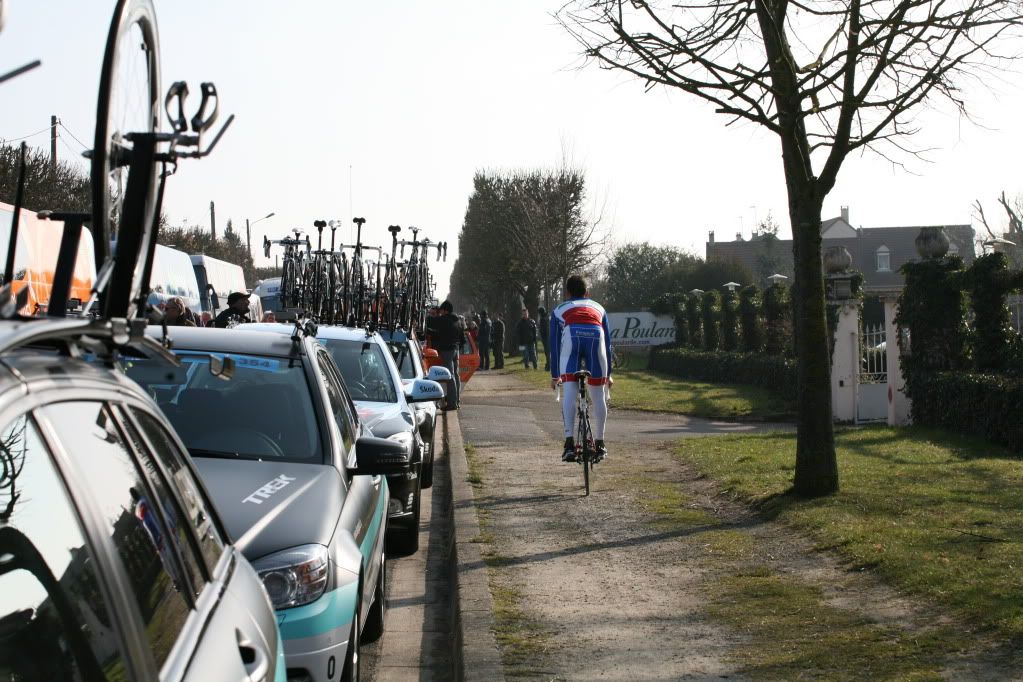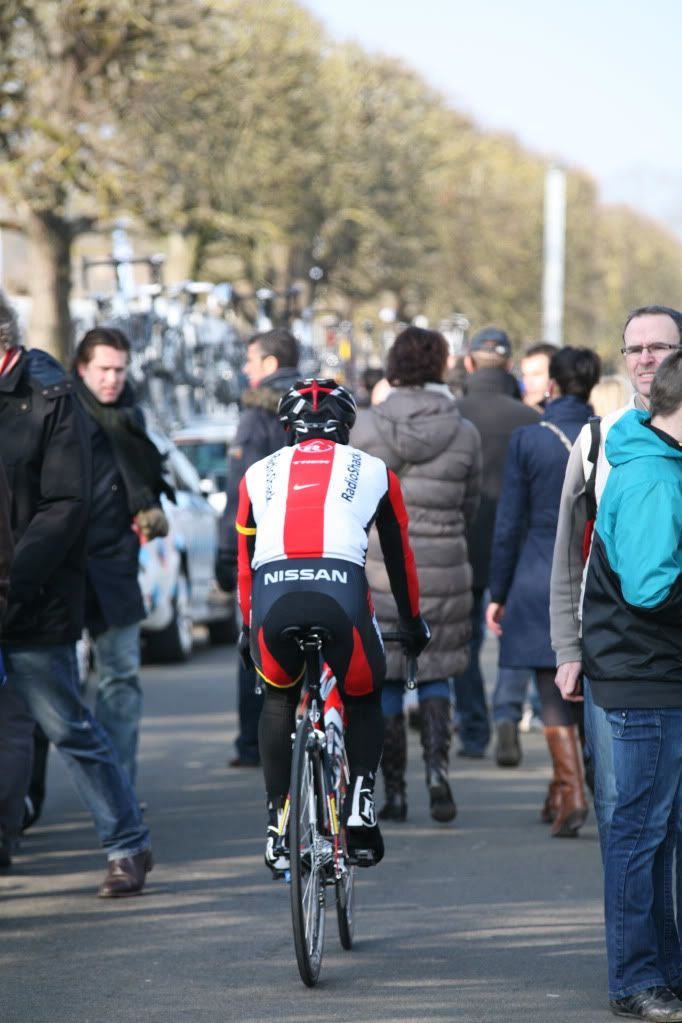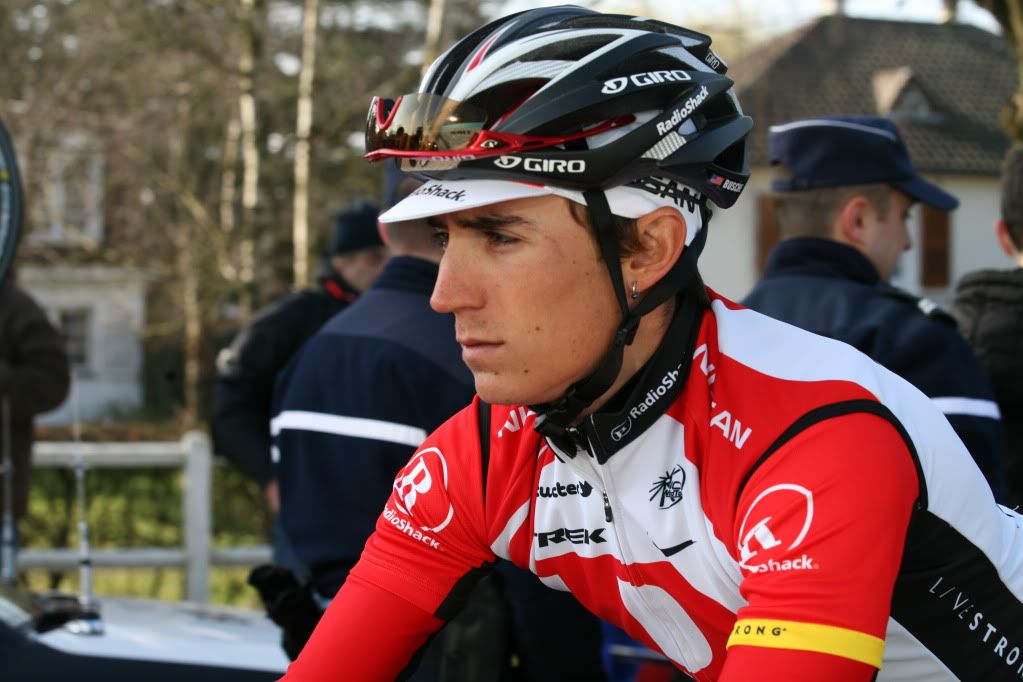 Before I know it an hour has gone by, so I head back to the Leopard Trek cars and find Kim. They're getting the car ready to go. I hit him up to see the bus, so he takes me inside.
I look to my left and there's a group of riders in the back getting ready. In a knee-jerk reaction I lift my camera to take a pic, and Kim tells me not to take any pics. In case it wasn't clear enough that that was a faux pas, I look the other way and Linus Gerdemann is sitting on the couch, scowling.
I apologize and Kim ushers me off the bus. We head over to the car. The mechanic is in the back with a stack of wheels, and the only place left is the front seat. I'm not worthy!!
I hop in the front, and we're ready to rock. We sit for a minute and then the team cars begin moving.