--A few weeks back I was in Austin for SXSW. The first thing that came to mind was, well barbecue. The second thing, though, was the Mecca of bike shops: Mellow Johnny's.
I entered through the Juan Pelota Cafe. I started to order a coffee when I noticed--wait, what I did was walk in, stand in line, and get stared at by the cycling capped hipster with the "Hey, you're bothering me" face (I've bought coffee at
Blue Bottle
and almost any overpriced coffee shop in SF, NY, or London so I'm used to it).
I ended the standoff by saying I wanted a peanut butter milkshake, one of my favorites which they happened to have. I looked around the corner to find Fred outfitters central: rows of Mellow Johnny's kits.
I headed back to the cafe, grabbed my milkshake, and began spelunking.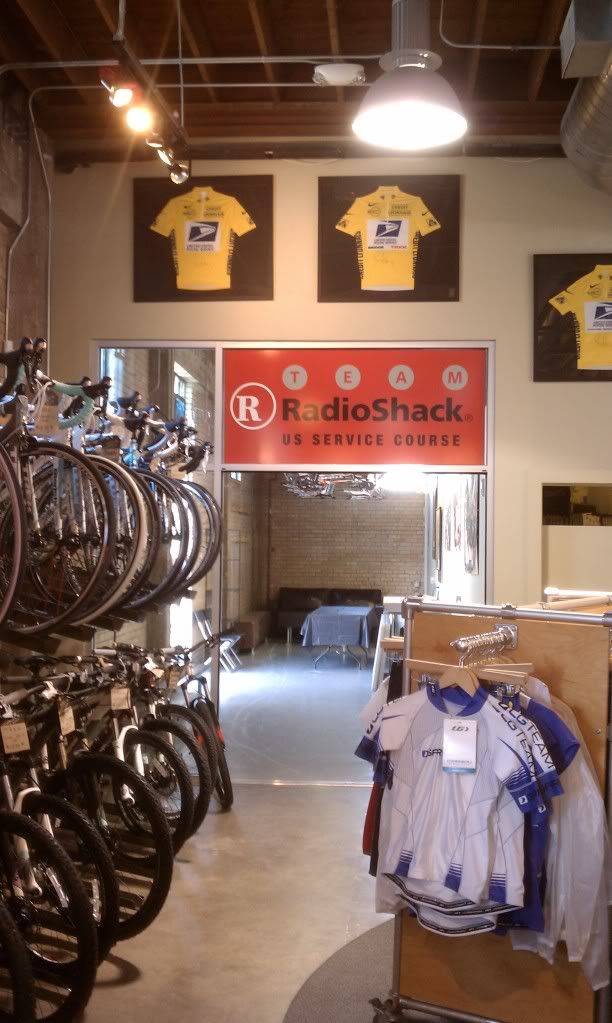 The place has all the Lance memorabilia you'd expect. Tons of jerseys and bikes. Also, they don't just have Trek bikes on sale, they had some decked out Colnagos along with other brands.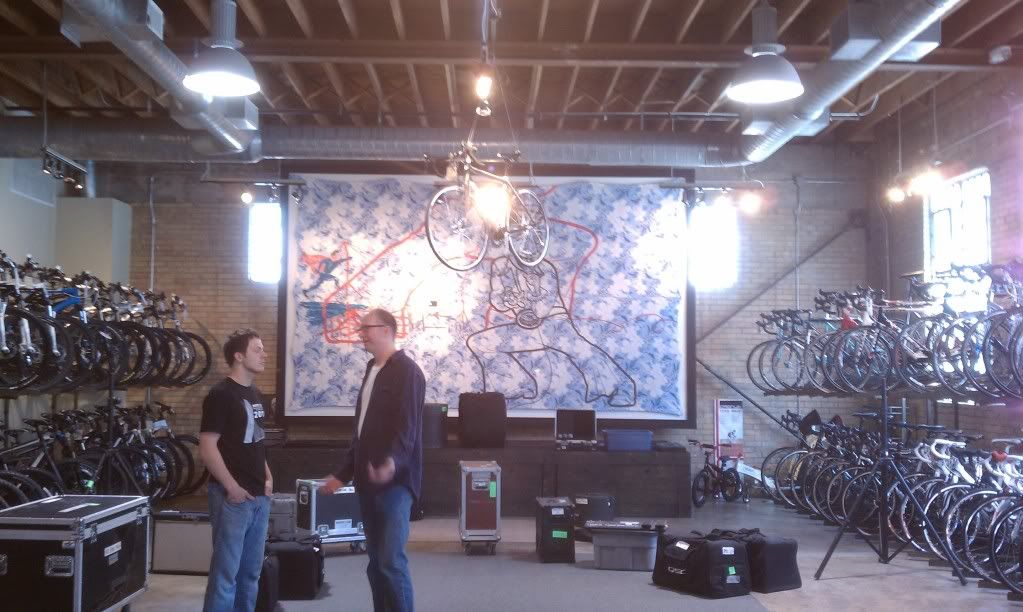 The main floor has an open shop area which is pretty neat. They also have a solid spread of bikes, like in the pic above. After I'd perused the main floor I headed to the basement (at @jwbender's suggestion).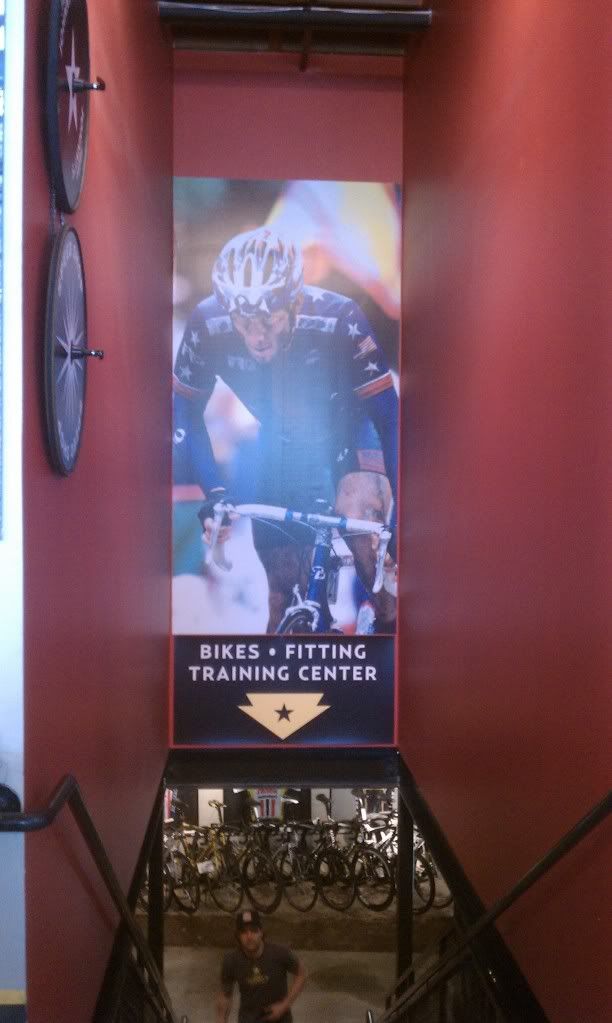 The downstairs is where they have the workout facility and some cool Treks.
They had a number of his RadioShack bikes as well as some other bikes. I walked back upstairs and headed out.
The shop was definitely cool. It's well laid out and there's a lot of cool bike stuff. More than anything, it's a museum, or shrine, to Lance.
I headed back to SXSW and
Iron Works
. Good times.