Last Friday Henry and I went down to Laguna Seca for a bit of Sea Otter. His wrists are both still broken so he wasn't racing. Me, I didn't really have an excuse.
We got there around 1 and headed over to the festival. The first thing I saw was this Angry Birds themed Giant:
The birds were hand-painted.
We walked around a bit more before stopping off at the K-Edge tent. These guys have some sick parts. They even had a couple MTBs set up with full Di2!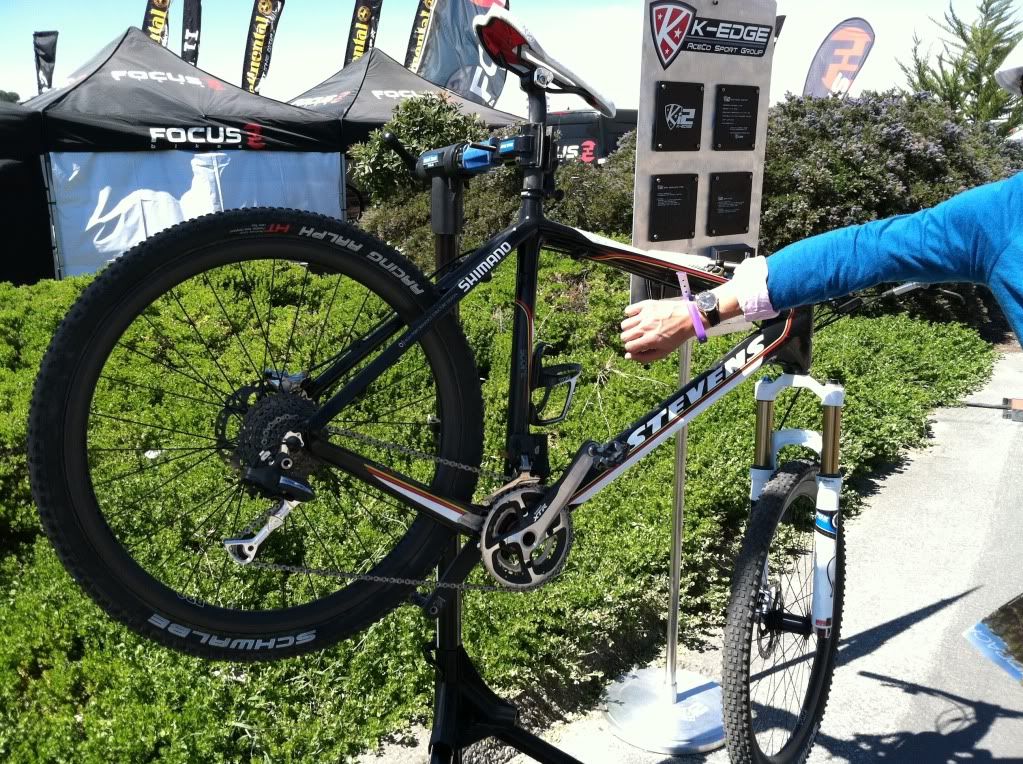 Here are some close ups of the
first bike
.
We walked around a bit more. Found the guys at Edge and chatted a bit--Henry distributes BRO deal Edge wheels to all the local Freds.
I wandered off a bit and stumbled upon...the Liger!!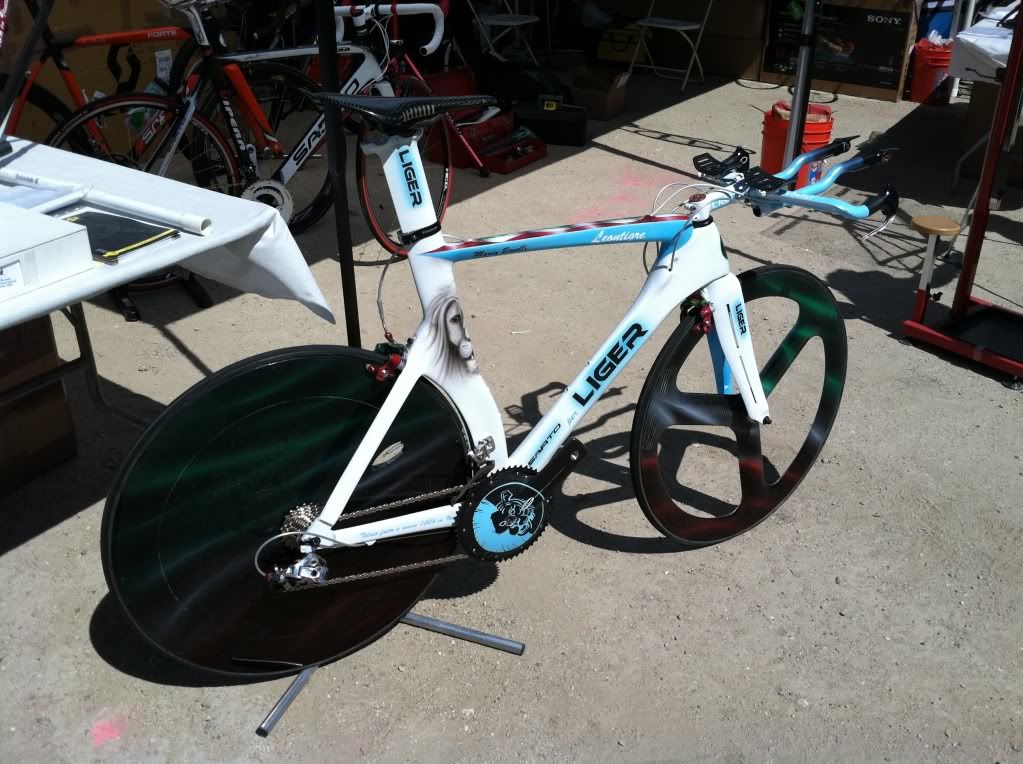 It was so much better seeing it in person. It's my favorite animal.
We watched some of the masters circuit race, Henry ate some lingua tacos, and then we headed over to the Peanut Butter & Co tent. Along the way we passed the Cannodale tent and...Tinker Juarez!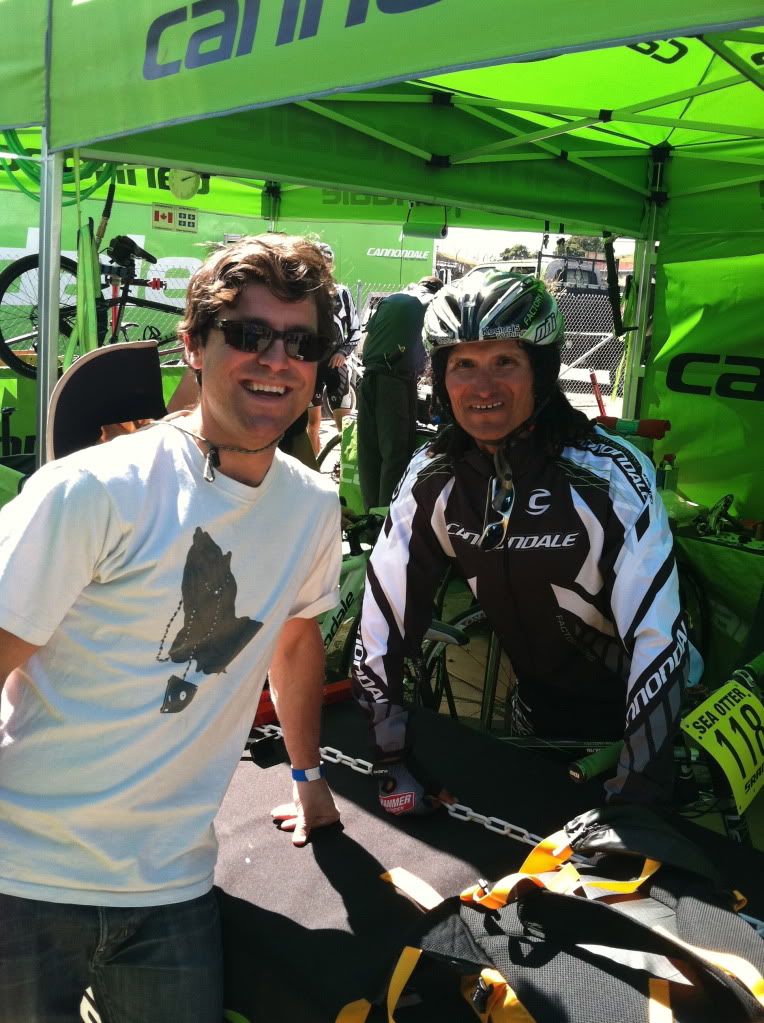 At the Peanut Butter & Co tent, Kristin Armstrong, Olivia Dillon, and Coryn Rivera were all chillin'. Henry is friends with them so he intro-ed me. I hit 18 year old phenom Coryn up and she'll be doing an interview soon!
After that we'd seen our fill so we left. We headed to Monterey to have dinner and along the way we saw some of the RealCyclist.com riders and...Mancebo! He was just riding back to the hotel with his teammates. So cool!
We ate on the water then drove home. Good times.