--Paris-Roubaix was off the chain this weekend. The last 100k are awesome. I loved at 25k when Ballan and Hushovd, current and former World Champs, are sitting on Fabian's wheel refusing to help. Then, Fabian crying to Vaughters in the team car for Hushovd's help. It showed what a true champion Hushovd was (not to mention the brilliant Garmin tactics). He could have worked with Fabian to bring back the break and then would have had an amazing shot at winning Roubaix. Instead he refused to chase down his own teammate and the rest is history.
I was watching a Sporza feed which kept showing Van Summeren's girlfriend at the velodrome. It was cute. Then, when he won he proposed to her.
Mel, my girlfriend, and I were wondering if he was planning to propose all along. I mean, he couldn't have gone into the race thinking he'd win. What was his backup plan? Proposal from the broom wagon?
In the end, was great to see Johan win it. Fabian proved he's still got the strength of an entire team. But Johan embodied all that is beautiful about cycling. The fact that on any given day the little guy has a shot. It reminded me of when Szmyd
won on Mont Ventoux
.
This classics season has already been amazing and I'm excited for the upcoming races.
(Here's a fun shot a la last week's one from Flanders where Fabian attacked and is going so fast that Bak is in the aero position behind him: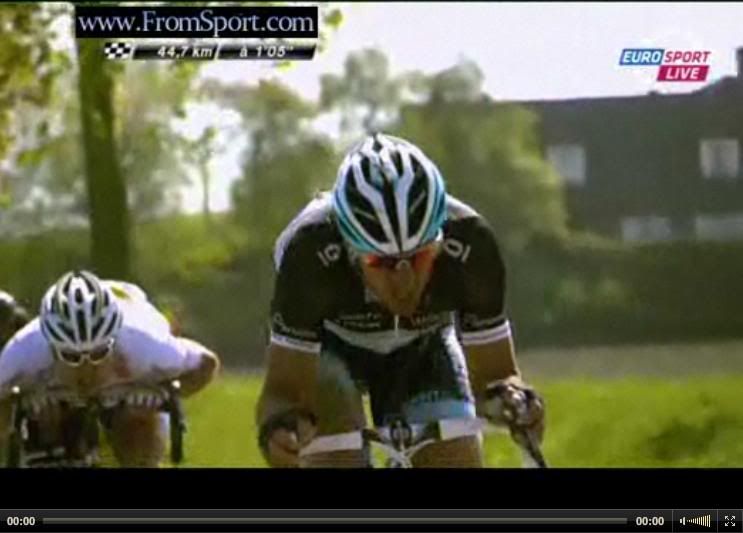 --Looks like Cozza has a
coloring book
out!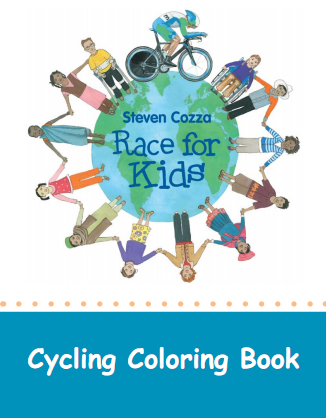 I'm tempted to buy one, for kicks.
--Anyone notice how spot-on the Facebook friends suggestions can be? The other day I logged in and got this: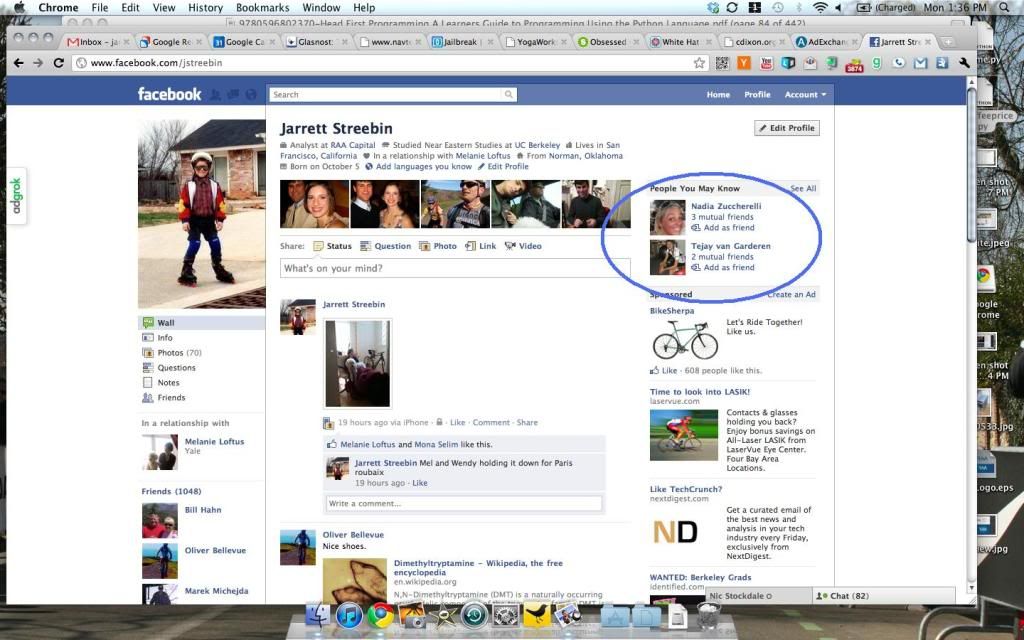 --Okay, that's enough out of me. I gotta get back to work.