--It was a very sad day today at the Giro. Wouter Weylandt died on one of the final descents. I tuned in just as they were filming from above. Apparently he was near the back of the bunch and went down hard.
He won last year's stage 3: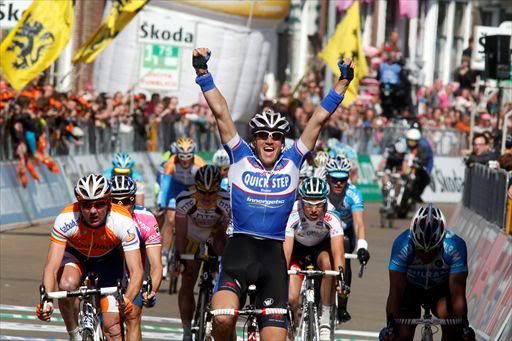 Zomegnan will be making a statement about it at 730pm tonight. It was only two years ago that Pedro Horrillo crashed and ended his career at the Giro. Since then they've had an ambulance following the peloton.