--Sagan had a
huge win
yesterday against Hushovd, Swift, and Goss. He said afterward that he wouldn't be riding the Tour. The Liquigas Tour team will be built around Basso so Sagan is penciled in for the Vuelta team.
I was hoping to see Sagan at the Tour this year but with the amount he's raced, and won, already this season I think it's probably best that he skip it. If he goes to the Vuelta I think he'll do amazing, especially in the later stages after some of the heavier sprinters have abandoned.
--Rabobank is upset at Leopard over their
riding in Saturday's stage
. Bauke Mollema punctured shortly after being caught and according to DS Franz Maassen that's when Leopard turned up the pace. I didn't realize this had happened but I did see Leopard going all out at like 15k-7k to go with only two dudes up there. It didn't make sense for them to be riding so hard at that point but Maassen thinks it's because they wanted Mollema to miss out.
--The GoPro cameras were back at it yesterday in the Tour de Suisse.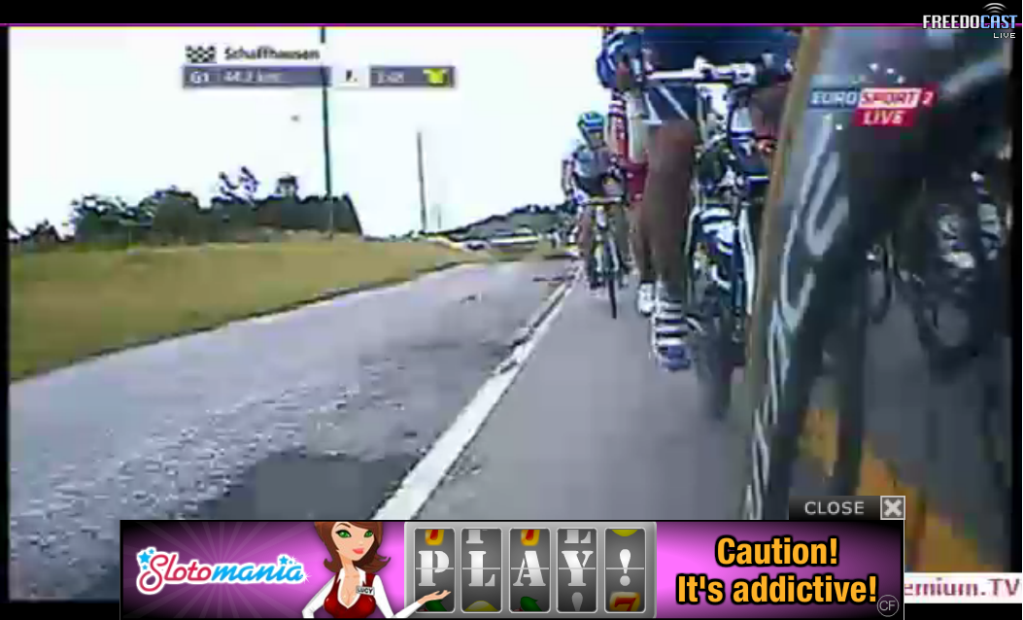 I love these things. I wonder what the range is. These are being viewed mid-race so maybe there's a van in the caravan that's uploading it.
--Speaking of the Tour, it's only two weeks away! For those of you who want the dates on your calendar, I made one earlier this year. Here's the
link
to the Google Calendar.
--Here are some
cool shirts
I came across. I haven't actually bought one but I'd wear one.
Tweet