--Looks like all those rumors of Omega Pharma merging with another team
were true
. Actually, it looks as though Lotto will remain the sponsor of the team while Omega Pharma will co-sponsor the Vacansoleil team.
What's more, it looks like Gilbert will be leaving both and is
reportedly
headed to BMC. Although he's still in talks with other teams.
--Henry built up his new bike this week.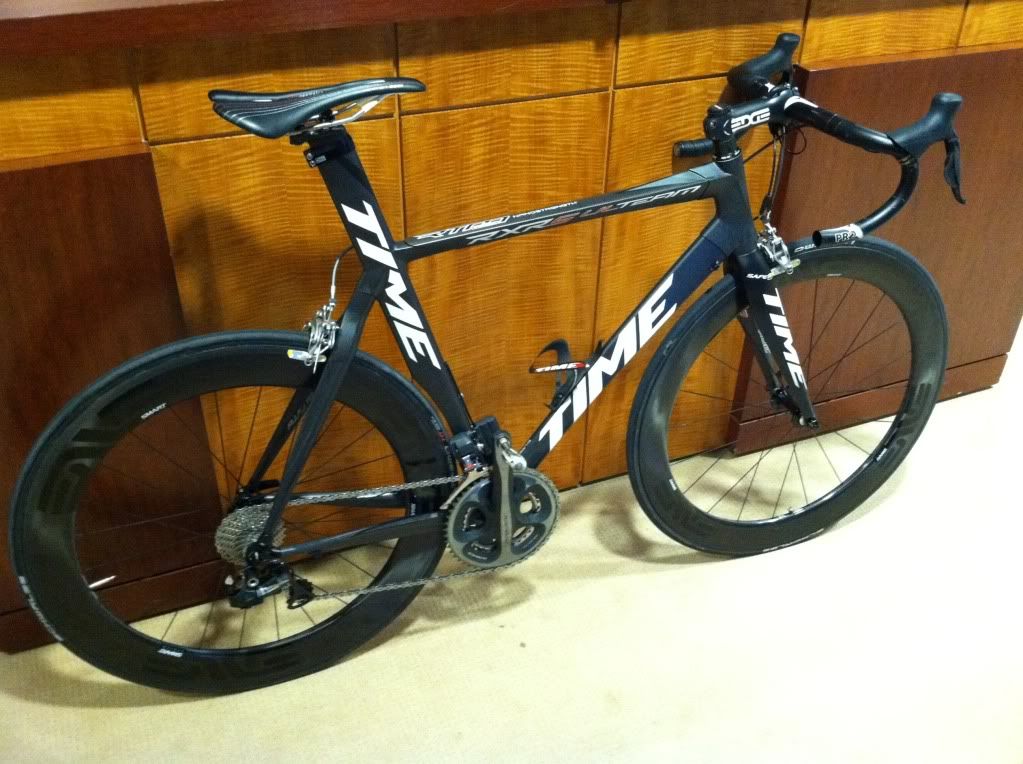 I think Time makes some of the sickest bikes and this one is tops. It's one of 135 they made for the Tour. It's rocking the latest Enve wheels, Di2 and ee brakes. (It also has a compact but lately I've been thinking that might be a good idea...)
Here it is in action: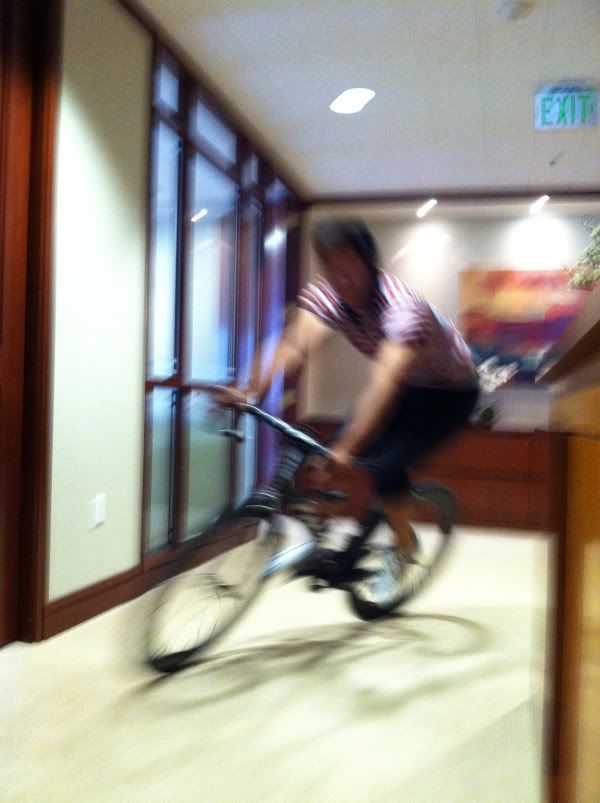 --Here's another funny
Onion
article about the Tour.
"It must be a thrill for France to see its athletes get embarrassed on their home turf each year by athletes from such diverse countries."
(The writers at The Onion clearly didn't watch this year's Tour.)
--Matthew Busche got his
new US champ race bike
the other day. He'll be on it for the Tour of Poland which started today. Here's a
video
of the stage.
--The other day I was trying to find a pic of Cav's Fred bike. Some of you may have noticed that on the mountain stages he rides a bike with black bar tape with the shifters tilted back to a 45 degree angle.
Although I couldn't find it--if you went back and watched the mountain stage Hushovd won you would see it--I did find this pic of him that looks like something off a dating profile:
Age: 26
Profession: Cyclist
Interests: Winning, talking about how fast I am, talking about how great my team is, complaining about my contract
Looking for: Italian models
Tweet