--On Tuesday night Valentin Iglinsky, brother of Maxim, was pulled over going 203 km/h in a 110 km/h zone. He was reportedly under the influence and headed to a
party hosted by Vino
.
Getting pulled over for drunk driving is nothing new to cycling, but the fact he was going to a Vino party is a bit shocking. Despite breaking a femur in this year's Tour, it appears there's nothing that can slow Vino down.
(For the latest Vino pics and updates, be sure to
fan Vino
on Facebook.)
--As is tradition after the Tour, the riders do the
post-Tour criteriums
. These happen in a number of countries but predominately in Belgium and Holland. They aren't criteriums in the American sense, more kermesses. The riders who race the Tour head home to race in these. If their countries have them (France, Luxembourg, Holland, Austria, Belgium, etc) or to one of the countries that does. The riders are paid to race and bigger names and jersey winners can make upwards of $50,000.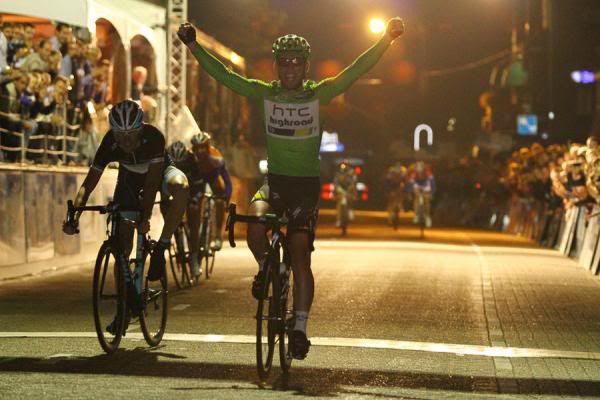 Usually, since they've paid these riders to come, the paid riders win. Part of that is they've just raced against the best in the world, and I think part of that is these are kermesses. (When I
was there
winners of races got 150 Euros for winning and in our case, 200 Euros from the team. The team money wasn't for you, it was to bribe your breakaway companions, unless of course you were strong enough to beat everyone.)
The summer I
went
to Belgium I got there after these were over so I've yet to see one. They look like a ton of fun and I look forward to catching them one day.
--Contador says it's possible to win both
Tour and Giro
but he would need a stronger team. Way to throw them under the bus! In reality, he wasn't that far from winning it this year. There was the unfortunate crash early on he got stuck behind but despite his not very strong team he didn't lose that much time in the TTT.
--I'll leave you with a fun pic of up and coming Liquigas star Daniel Oss: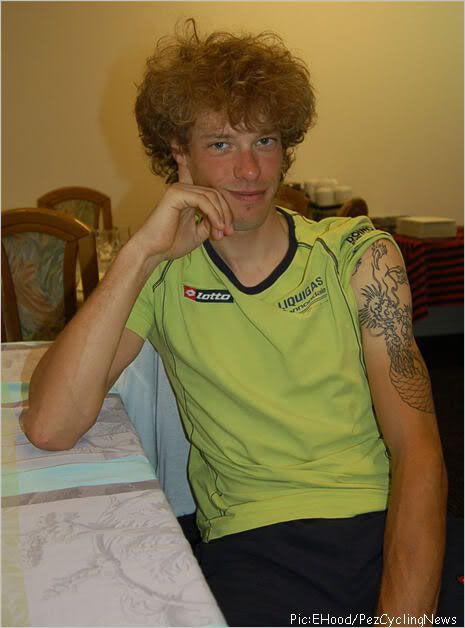 Tweet