--Looks like there are reports of Levi
heading to Quick Step
. I always saw him finishing his career at RadioShack but apparently he hasn't inked his contract with them yet. I'm guessing after this year's performances his price tag might have gone up a bit. He's had a solid year (Tour excluded, obviously) and is
still rocking
in Colorado.
--Speaking of, Marek is out there right now with a press pass! He sent over this pic yesterday of him and Paul: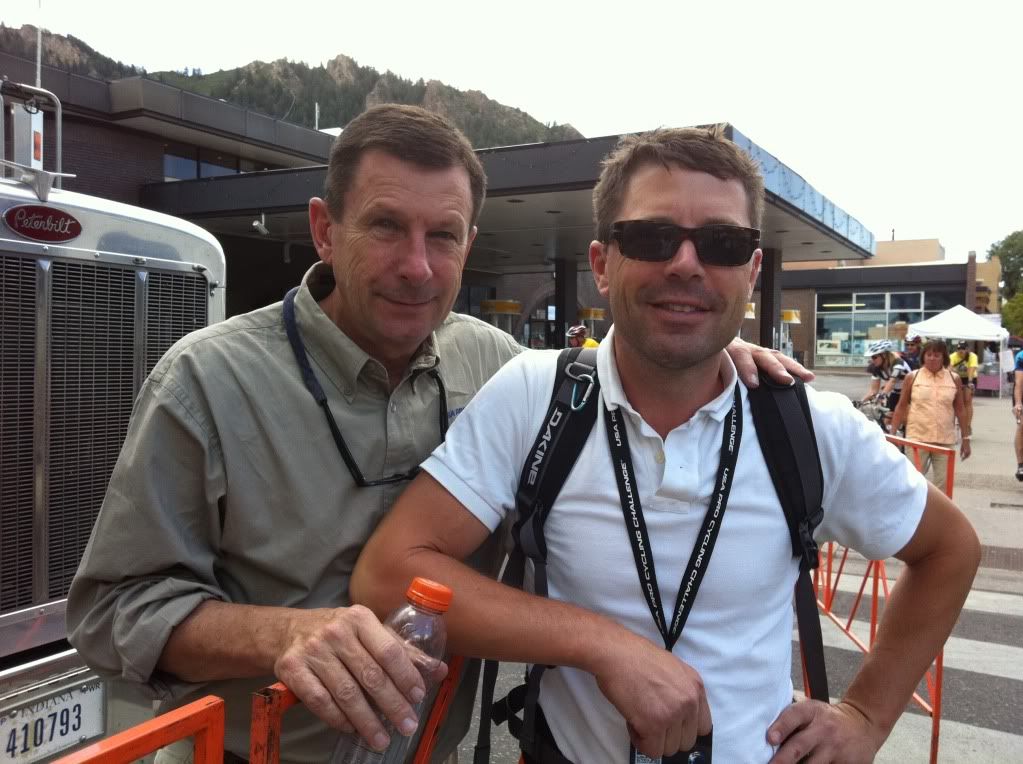 His wife, Stefanie Michejda, is also there and she took some great pics.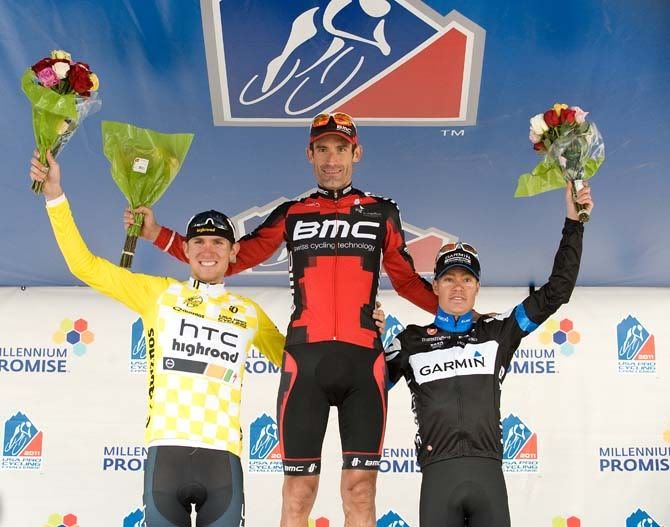 Yesterday's stage was really exciting. Here are the
highlights
. One of the climbs was on dirt, which I love.
--The Vuelta has been rolling along. Cavendish
quit
the other day due to heat and exhaustion but that hasn't stopped the rest. Yesterday the finishing bump included a 24% grade!
Check it out!
--I'll leave you with this funny pic of the
Tour podium
...
Tweet