--The other day Gerard Vroomen
posted
about not seeing any tests for the Bio Passport over this past winter. He says the cost of trying these cases may be so great that they don't have additional funding to actually test (ha!). Vroomen points to the fact that many teams have discontinued internal testing because of the expense, stating that the Bio Passport is sufficient. Of course, this only works if the Bio Passport is actually being enforced.
After which the UCI quickly
shot back
at Vroomen as "poorly informed" and that it has been testing. The UCI even
provides numbers
of tests. The omission is what types of tests these were. Vroomen clearly refers to them as Bio Passport tests whereas the UCI's response just gives number of tests, not whether they were Bio Passport tests or others (I'm not clear as to whether there are two types or not).
The veracity of the UCI's statement really comes into question with the latest comments by one of their
own panel members
, Dr. Ashenden. (Some of you may remember him. He was one of the ones who
confirmed
Lance doped, in '99 at least.) "It's correct that the observation made by Gerard Vroomen matches with my experience. I have noticed a significant gap between tests in some of the profiles I have reviewed. It's definitely not in every single profile, but enough to have left an impression on me" says Dr. Ashenden. (The UCI statement also dodges the question of whether there are gaps in the testing.)
Seems like the UCI is pulling a Lance on this one. Dodge the question, appear to deny, but don't say anything untrue. Mark another win for McQuaid...
--Right after my post on Tuesdday it was announced that Hushovd is going to BMC after only a year with Garmin. Later
articles
mentioned that he was never happy at Garmin.
"I seek safety. It's important to be at a team where I fit in socially and feel at home" said Hushovd.
He dances around the issue a bit more before going on to say "My biggest goal is still to win Paris-Roubaix...The BMC Racing team has good riders who can support me to win, and I can help others on the team to win." And at 33, I can't blame him. Hushovd only has so many more matches before he's done so it's only fair for him to want to go to a team focused on him.
Elsewhere, in a surprising move--that is, unless Cavendish is headed to Rabobank as well, which is doubtful--Renshaw has
signed with the Dutch team
. HTC folding was bad enough, but to see these two split up is a real surprise. It will be interesting to see how Cavendish does without Renshaw, but also how Renshaw will do trading for his own account.
Gilbert has narrowed his choices down to
Quick Step or BMC
for next year. Looks like the
contract issues
with Omega Pharma have been overcome.
Weening is the latest
to sign
with the Australian GreenEdge team. He'll be one of the few foreigners to ride for the team.
Domestic PRO Ivan Dominguez has
come out of retirement
to race again.
Van Garderen has
signed with another team
(my guess is Garmin) but like others has yet to announce the team.
--Velocity Nation has a cool piece up about
vibration training
.
--Di2 for Freds has officially been released. That's right, the Ultegra line of Di2 out in the wild.
--Speaking of Di2, instead of having one of the bulky batteries strapped to your frame, Icarus has made an
internal battery
which can fit in the seat post. The unit is chargeable via USB.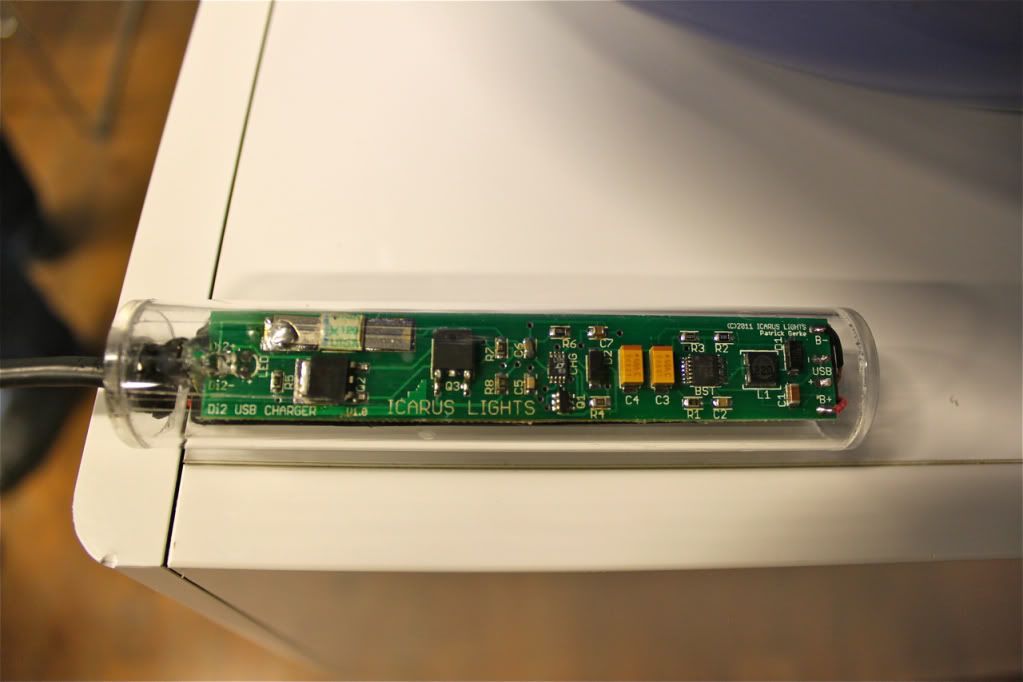 --Looks like Jack Bauer is at the
Tour of Utah
and doing well! I stayed in the bike house with him in Gent
a couple summers back
. Hopefully he'll catch the eyes of some of the ProTour teams there.
Tweet