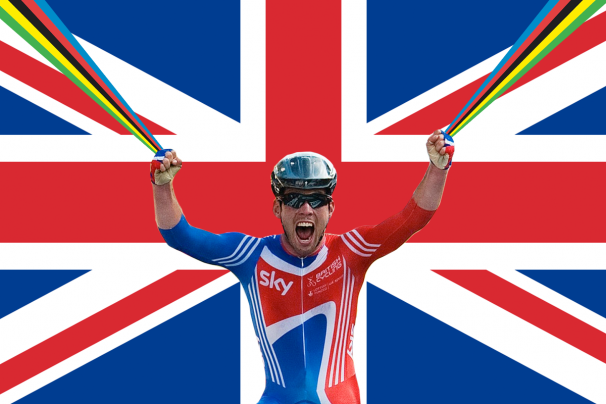 That was so cool to see. I haven't been this psyched about a world champ since
Ballan
. Apparently he had been after the rainbow jersey
all year
:
"He's been saying 'I'm going to put the stripes on the house here, I'm going to put the stripes on the car that way, I'm gonna buy a Harley with a rainbow tank...' so you know, it's always been in his mind."
Goss, who was my wild card, ended up getting second and Matt White was
happy with his selection
. Whitey was the one who dropped Renshaw from the team because he didn't think he was suited to the course, or as his completely transparent decision indicated, if they won worlds he wanted it to go to
someone on GreenEdge
.
White says "I think the guys we picked; we could rely on to deliver Gossy in the finish." Except they couldn't. He himself says they "got a bit lost" near the end. I've never heard of Renshaw getting "a bit lost" while leading out a sprint. Here's a thought experiment: Cavendish had the best leadout and won worlds. Goss had the second best leadout and got second. What if Goss had had the best leadout guy in the world?
Instead of saying what a brilliant selection by White to get the Aussies second at worlds, people should be saying his stupid political move cost the Aussies a world championship. Let's hope he doesn't kill their chances at a gold medal as well.
--The UCI has decided to hold off on the
race radio issue
. Patty says it's because they want to study the issue, although he still disagrees with the teams. Translation: I put together this Tour of Beijing race and in order to get the teams to actually show up I had to give in on race radios. Chapeau to the AIGCP for all its work in keeping the race radios. As long as there's a Tour of Beijing to boycott, there will be race radios...
Tweet