--I got in yesterday at 530 and ended up getting to CrossVegas just in time for the PRO race. There seemed to be about 10-20% more people there this year which was cool. Telnet-Fidea brought Bart Wellens and Rob Peeters and Rabobank brought two guys, Lars Van der Haar and Bart Aernouts. As far as I know none of these guys had raced here in the US.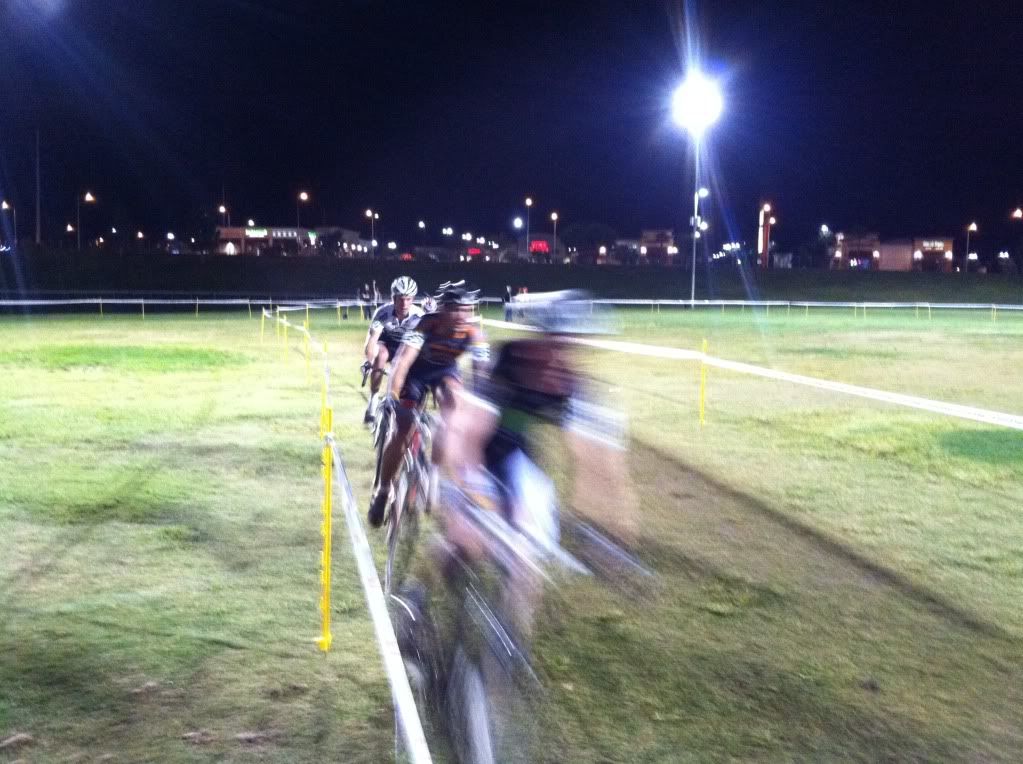 Lars went on to win in an amazing sprint finish. Then, we got out of dodge before the pile up of rental cars and shuttles headed back to the strip. The guys went off to donate to assorted Vegas gaming companies and I went to bed.
Today I'll head over to the convention and see what new gear I can find and try
not to miss the Cannibal
...
--In other news, Sastre
just announced his retirement
. He said "It's time to end this cycle. Winning the Tour and being part of the winning team (at the Vuelta) were the best moments of my career. It's time for a new stage in my life even if I don't know what that will be at the moment."
Freire has also
decided to retire
decided to win worlds or retire
. That's right, if he doesn't win worlds he's retiring. That's one way of doing it. My guess is he retires, but then again he did pull surprise at Milan-San Remo last year. I just wonder how hard he's going to be racing at worlds. All out knowing if you do end up winning you're going to ride another year?
--Alex Rasmussen has been suspended from racing and
fired by HTC
. You may remember his massive frame barreling across the line first in Philly this year.
--On that note, Jeannie Longo is going to
miss worlds
not because of any ban but because the
recent accusations
have upset her so much.
--CompetiveCyclist was
just given
a PRO team. Coming on the heels of its
recent acquistion
by Backcountry.com, the Realcyclist.com team (also owned by Backcountry.com) will now be the CompetitiveCyclist.com team. That should be cool.
--This should be a bit scary, there are even more
merger rumors
circling. This time it's Saxo Bank and Astana. El pistolero you only thought he could get away from Astana. Apparently Specialized, after seeing Trek's good luck of having two of its teams merge, was encouraging the merger.
Saxo Bank is also rumored to be in talks with Vuelta revelation Chris Froome. I don't know about that one. At least if he stayed on Team Sky he knows he can outride the main GC guy. Not the case if he joins Contador's team.
Tweet