Thinking of take a bike trip soon? Check out Joao Correia's tour company inGamba. Ride like PROs, with PROs.
--Henry just got his Single Speed Speedwagen Cyclocross in Suprise Me colorway: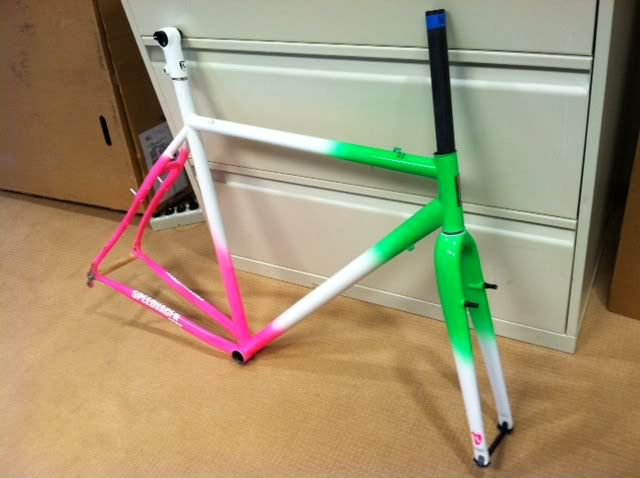 Check out the seat mast on it: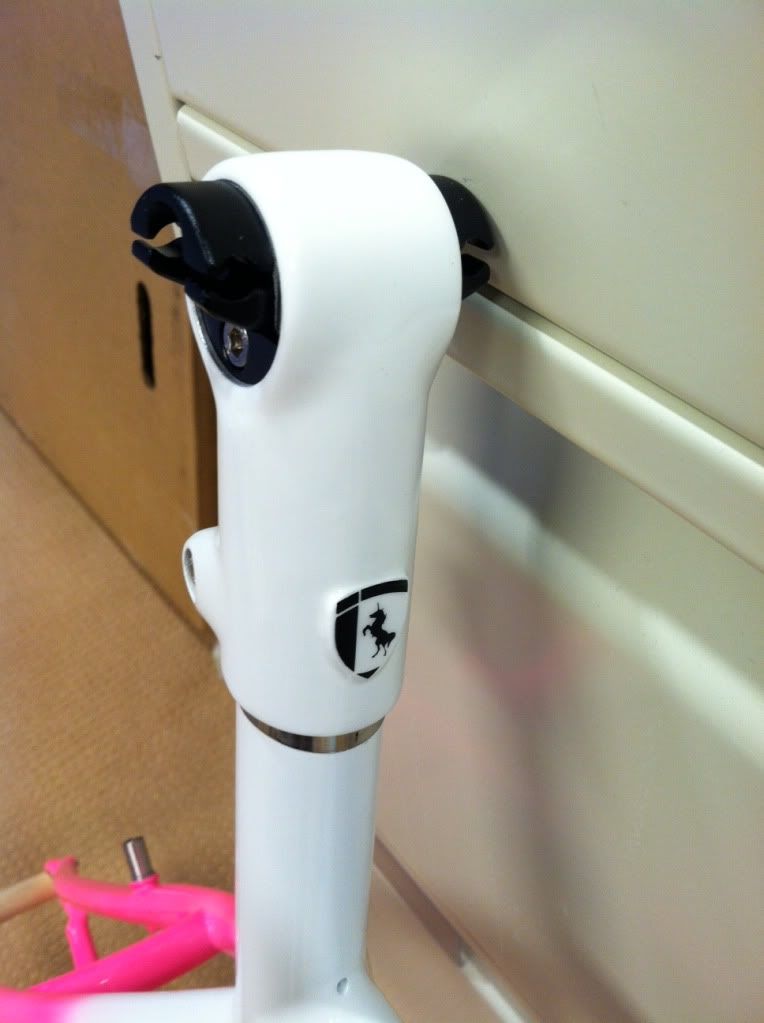 That's custom made by
Edge
Enve Composites. They also have a custom stem for this but it hasn't arrived yet.
I'm digging the "Surprise Me" color, although I'm thinking that's marketing slang for "We're getting rid of all our half-empty paint cans." This is a very sick bike and I look forward to seeing Henry win Masters Worlds here in SF next month.
--Sammy Sanchez says there are
problems with sponsors
at Euskaltel. He says he may join Contador at Saxo Bank if things go bad. But "Mr. 60" denies having any dinero left to
--Solvang may
miss the Tour of Cali
due to fees. Looks like the race wants $200k from them. The city has pushed back but we'll see what happens.
--Speaking of host cities, here's an interesting article about what it takes to be a
Tour de France host city
.
--Looks like Amgen is going to have to pay
$780m to settle a lawsuit
over illegal sales and marketing techniques. Let's hope this doesn't hamper its legal marketing efforts at the Tour of California.
--Floyd Landis has been given a 18 month
suspended sentence
, for whatever that's worth. Ullrich's CAS case has
been delayed
. And Joe Papp is
off the hook
, or at least not going to jail.
--Sunday the 6th the West Sidewalk of the Golden Gate will be closed to cyclists for a HALF marathon. A HALF marathon? Does that even need to leave the city? They'll have some sort of bike shuttle running.
--This is news, an Iranian has
signed with Ag2r
. As far as I know this is the first Iranian in the PRO peloton.
--I'll leave you with an awkward
pic of Thor and Frank
: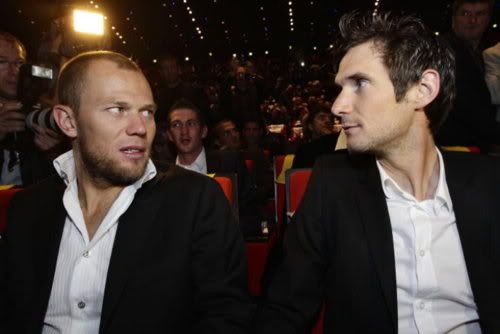 Don't miss the next post,
SIGN UP HERE!
(No Spam, I Promise)
Tweet