--Contador's appeal is
set for Monday
. I don't know if this is just a preliminary thing or if there will actually be a resolution.
--The spate of Masters racers caught doping continues. A 63-year-old racer from Florida
refused a sample
on the day he got 5th in the state time trial. My question is, should this even be illegal? I mean, racing past 40 is all vanity anyways, right? Who's to fault these guys for a little "botox" to help performance...
--UnitedHealthcare has
renewed for three years
!
--One sponsor not sticking around is SunGard. However, it doesn't appear to be from
lack of interest
. Saxo Bank had the option to be the sole title sponsor and took it. The only weird part is that there were talks of not having a sponsor at all just a year ago. I guess that's been worked out.
--There's a good
article
up about teams and their budgets. Garmin is definitely the Oakland A's of cycling. It's done the most with least with its 6.5m euro budget. The article breaks down the cost per WorldTour point.
--ASO is rolling out a
Rotterdam-Antwerp stage race
. The two day race will be at the end of August next year.
--Menchov might be
signing with Katusha
for next year.
--Lastly, I'll leave you with this Calfee that made it in Bloomberg Magazine recently. "[The bikes] boast acceleration to match any racing machine." I can't wait for the next Bloomberg bike review...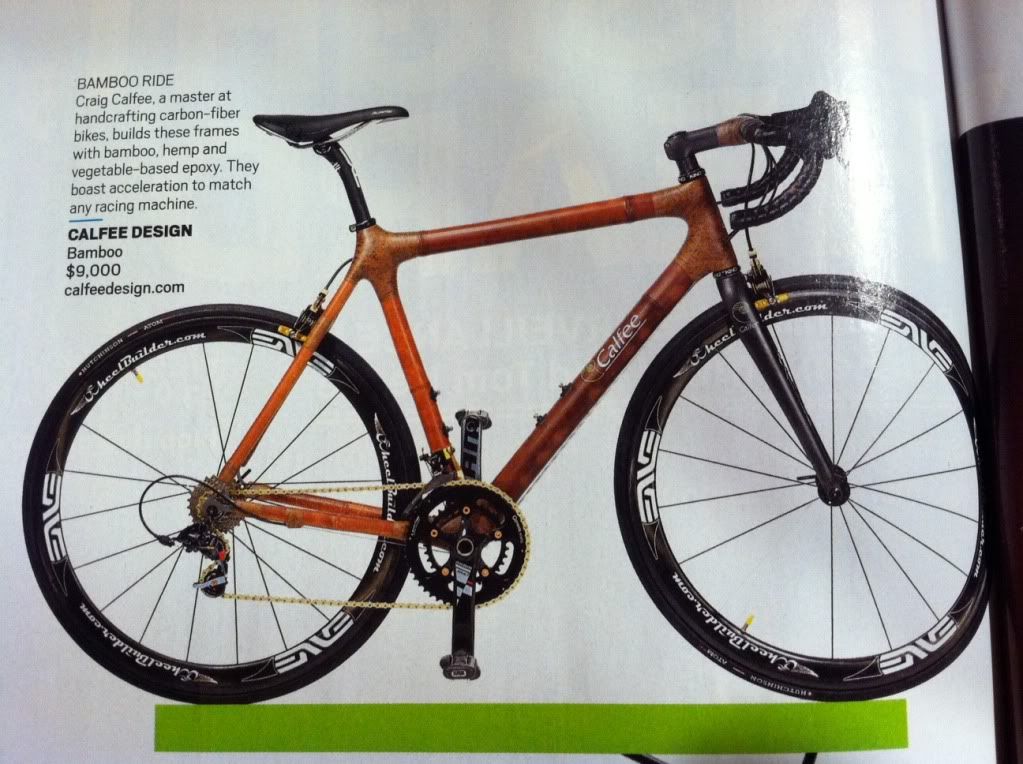 Don't miss the next post,
SIGN UP HERE!
(No Spam, I Promise)
Tweet