--In lieu of any real cycling news this time of year, Contador got
married
! And check out their goofy wedding-day smiles: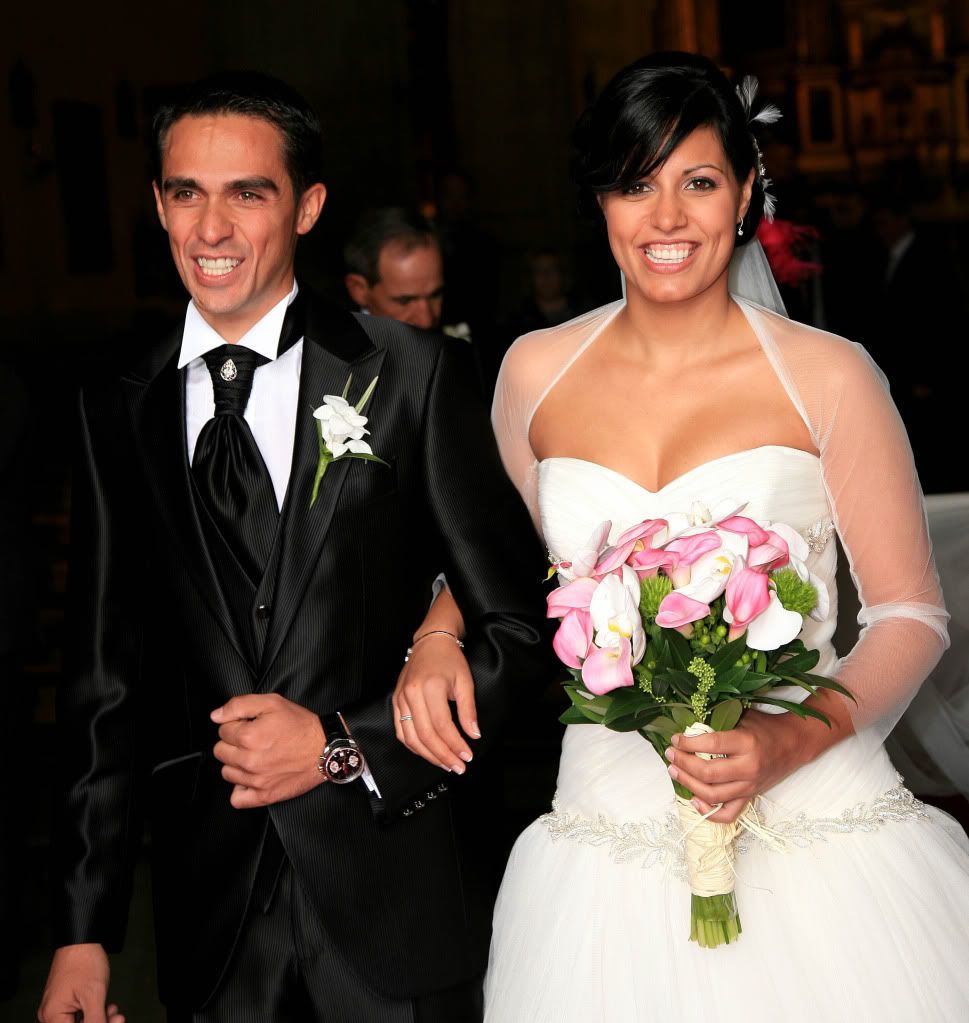 --Looks like Competitve Cyclist,
aquired by Backcountry.com
,
has moved to Park City, Utah
. And apparently the new shop they've built can pump out 60 custom bikes a day!
Check out the latest
post
for pics of the new building.
--I know I always talk about how cycling teams don't make any money, but here's more evidence of that in this
VeloNews article
:
"In truth pro cycling teams DON'T make a profit. They simply have a budget and do their best to stay within it. Most owners make a decent wage, but they are not rolling in profits."
--I mentioned this before but the
Single Speed Cyclocross World Championships
are coming to SF this month! They'll be held in Golden Gate Park November 18-20.
--Lastly, here's a funny one of
Johan and Jelle Vanendert on vacation in Curaçao
.
Don't miss the next post,
SIGN UP HERE!
(No Spam, I Promise)
Tweet