--And you thought Landis was the only one who
wants to race cars
. Apparently the young sprinter has been
tearing it up in Tasmania
.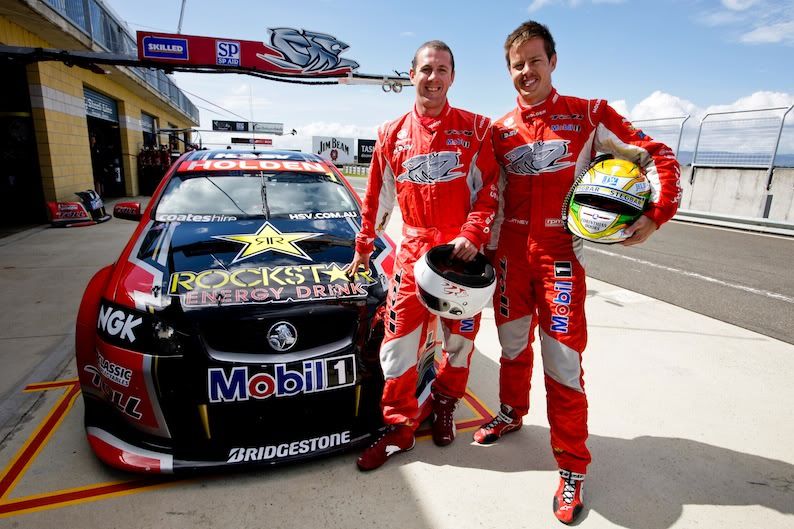 --Hushovd is
still unhappy
about his time at Garmin. Fortunate for him, he's headed to the team with the sport's queen of drama, Cuddles. (Who, by the way, has
already made it clear there's no room for a sprinter on BMC
.)
This all goes back to Paris-Roubaix. Thor could have won that race is he'd been allowed to chase down Johan. He and Fabian (and Ballan) could have worked together and pulled back Johan, and then Hushovd could have outsprinted them. Garmin's "one for all and all for one" approach didn't really support that, though. Selfish or not, I can't blame a guy who has spent his whole life chasing a dream for going after it. More power to him.
--Good news, Adecco is
returning to sponsorship
. The company sponsored cycling about a decade ago and has recently come back into the fold.
--Bad news, Niels Albert was
struck by a car
while training. I saw him race in Beligum a
few summers back
. He won.
--The Contador case has been
pushed back
again. It's slated for January but my bet is it doesn't even come before the Giro. Just a reminder, the doping positive happened MORE THAN A YEAR AGO!
--Speaking of, Valverded is making a comeback
at Movistar
. The team was going to have a
big press release
but the UCI killed that because he's still banned.
--Okay, I'm losing steam. Algeria has teamed up with Belgium for a
continental team
. Sicard, the young Frenchman who rides for Euskaltel, got a DUI
recently
in true
Iglinsky fashion
.
--Lastly, Stephanie got her vids in a
piece about the Tour of Colorodo
! Nice!
Don't miss the next post,
SIGN UP HERE!
(No Spam, I Promise)
Tweet