--More details about the
Rothschilds breakaway league
have come out. Looks like the plan was to actually share TV revenue with teams. Imagine that.
And in defense of the breakaway league, McQuaid and his checking account, Global Cycling Promotions has resorted to
domain squatting
. Since earlier
attempts at coercion
proved unsuccessful, Global Cycling Promotions has bought up worldseriescycling.com, worldseriescycling.net and worldseriescycling.org.
--Fund manager Whitney Tilson, although
not much of a stock picker as of late
, it turns out he
is a cyclist and commutes in New York
.
--Speaking of New York, looks like cyclists are causing a ruckus in
Prospect Park
in Brooklyn.
-Jan is enjoying cycling as a retired professional. So much so that he's signed with Gran Fondo USA to
ride a few in the US
.
--The WADA budget has
been frozen
. The 2% increase it requested wasn't approved. It will be interesting to see how this affects anti-doping measures.
--Martin sent over this awkward
pic of Cav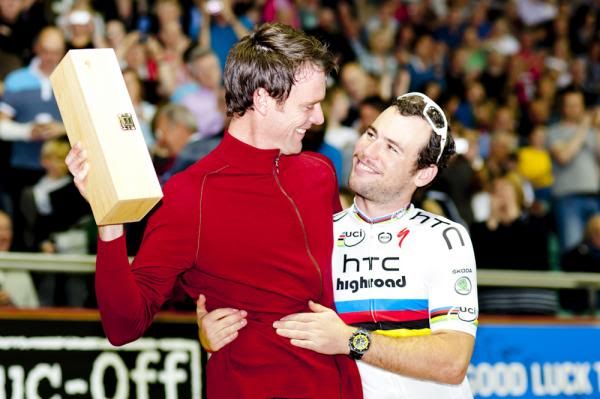 --I'll leave you with a
cool vid
up by Michaal Barry:
Don't miss the next post,
SIGN UP HERE!
(No Spam, I Promise)
Tweet