--In addition to prepping for racing next year, Vino is also
running for office
. He'll be running for the position of Deputy, whatever that is. Aside from
increasing potassium production
for Kazakhstan, he plans on racing in the Olympics this year.
--Jim (@jwbener) sent over a recent study has confirmed that women cyclists are
more likely to die
while riding bikes. I wonder what the results would have been if they'd judged by skill level instead of gender.
Eiter way, here's a tip from
another study
Lucas sent over: don't wear a helmet at all. That's right. According to this study, cyclists wearing helmets are more likely to be hit. The theory is that when a car sees a cyclist without a helmet they assume it's a novice and stay clear. Despite the results, before you go super Fred and stop wearing a helmet, consider the study was conducted in a little Euro-town and here in the US of A we have an order of magnitude more cars than there.
--Allen Lim has come out with a new cookbook for athletes. Instead of combing Youtube for his work, you can now find it in a book!
Get it here!
.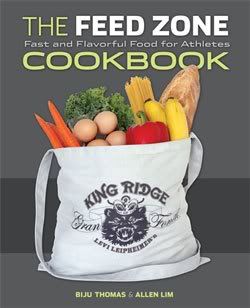 I got
to meet Allen Lim in Tahoe
at this year's Tour of Cali. He's a cool guy.
--Lastly, I'll leave you with this controversial sprint from Saturday's World Cup Cyclocross race:
That's Nys closing the door on Pauwels.
Don't miss the next post,
SIGN UP HERE!
(No Spam, I Promise)
Tweet