--Yesterday there was a bit of traffic on Lobitos Creek, the road that I take to Tunitas.
--Velonews had a
nice interview
with Johan about last year's Roubaix win. Reading it reminded me that the classics are coming! It won't be long now.
--Looks like everything is better on Team Sky. I found this pic of
their trainer
on the Facebook: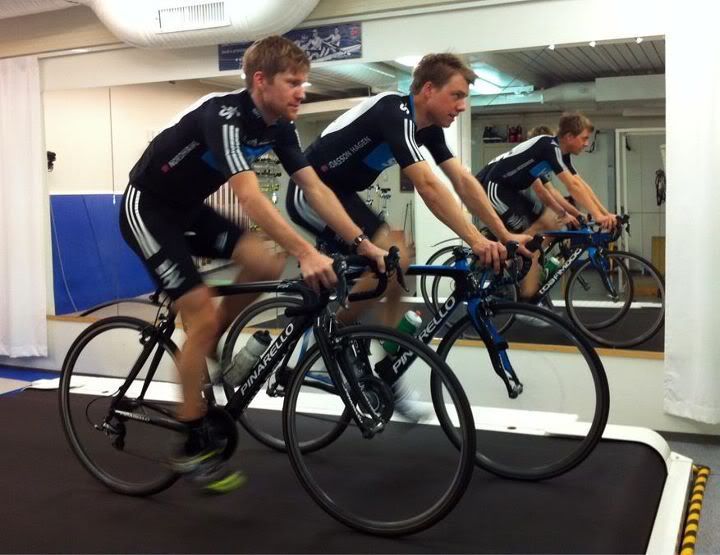 --For those of you who haven't been keeping up with cyclocross this year, myself included, here's
a killer summary
.
--Michael Barry has some more great pics up
from the off season in Girona
.
--The other day I noted that
details of Shimano 11 speed had been leaked
. Now, in what could be another leak or just excellent marketing--I think leaks like this are excellent for stirring up interest about products--details about Sram's
2013 Red groupo have been leaked
. See for yourself.
--Jim (@jwbender) pointed out I may have made a mistake in my
post about Sir Mark Cavendish
. Jim wasn't sure that he's actually a "Sir" after receiving the MBE. Anyone know the answer to this? I'll ping my British friends and see what they say.
--I'll leave you with this awkward pic from the Liquigas training camp: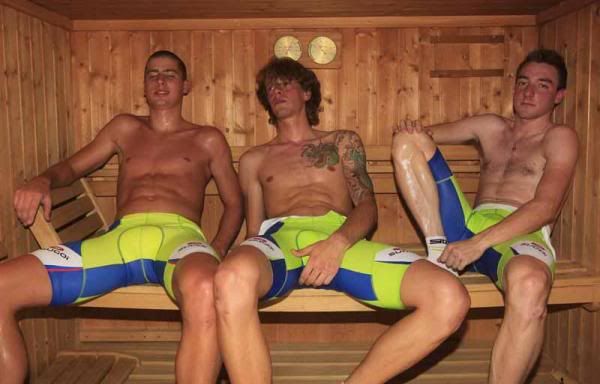 Don't miss the next post,
SIGN UP HERE!
(No Spam, I Promise)
Tweet