--Considering there's been little to no news lately (or at least of interest), this is pretty big. Looks like Wiggle, the online British bike parts seller,
has been acquired for $230m
. I wouldn't have thought it, or almost anything in cycling, would be worth that much.
Anywho, back to no news...
--For those of you who enjoyed the awkward Liquigas pic the other day, Neil Browne has a
nice collection
up.
--A
new Toto is out
! This one's pretty funny.
--Check out this incredible shot I found on
Velogo
. Unreal.
--I'll leave you with this funny pic of
Contador in the holy land
: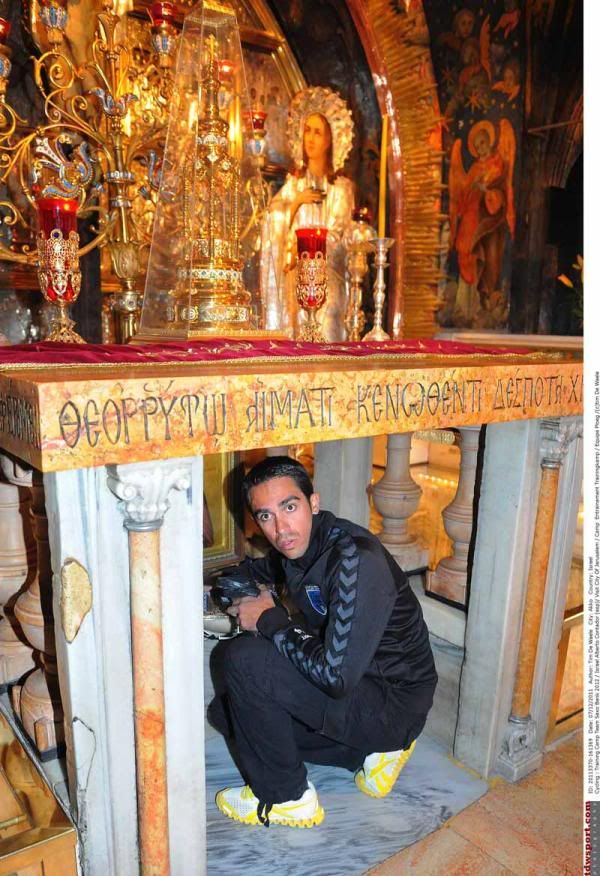 Don't miss the next post,
SIGN UP HERE!
(No Spam, I Promise)
Tweet