Taking a bike trip soon? Check out Joao Correia's tour company inGamba. Ride like PROs, with PROs.
--New SF Small Business Commissioner, owner of Rickshaw Bags, and my friend is doing his annual ride down to Long Beach for the TED Conference. He's doing it because he likes to ride, but also to help raise money for homeless youth.
Click here to donate money to the cause
.
--This is old news but Jeanie Longo's husband, Patrice Ciprelli, got caught
buying EPO
from
Joe Papp's online fun store
. It's claimed he
made 15 purchases of EPO
.
Funny enough, I actually raced against this guy--that's right, he was Cat4Strong,
at Fitchburg in 2009
. I can't find the results online but I think he probably finished higher than me (I wasn't using EPO at the time).
--In older news,
Betsy Andreau not happy about Lance verdict
. That link title is about as exciting as it gets, though. Nothing really interesting in the article.
--Here's a cool
Michael Matthews
.
--Vroomen and former BMC CEO, Andy Kessler are
starting a new bike company
. I haven't seen any post from Vroomen on this but looks like it could be to expand to a broader market (read: not just Cat 4 bankers and Ironman tatted dentists).
--This is a funny,
pseudo-interview with Jan Ullrich
. I say "pseudo-interview" because the guy lost or didn't record the interview! Major bummer.
--Looks like Pegasus Racing, which was the Fly V team, is under investigation
by the Australian Tax Office
due to complaints by numerous former riders. As I've
noted before
, tax evasion is apparently a badge of honor amongst cyclists...
--Lastly, I'll leave you with another
awkward cycling pic
from my favorite cycling pics blog: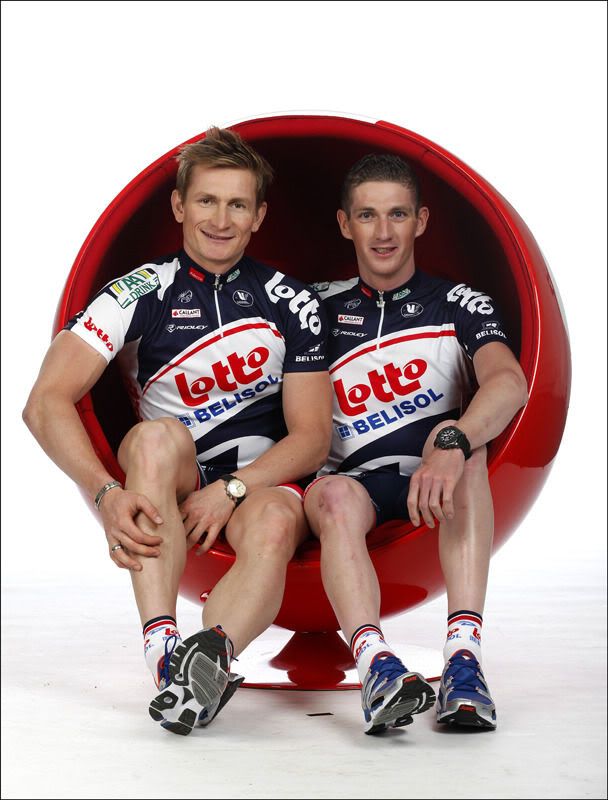 Don't miss the next post,
SIGN UP HERE!
(No Spam, I Promise)
Tweet