These posts were made possible by Joao Correia's tour company inGamba. I rode with them along Paris-Roubaix and it was one of my most memorable bike trips yet. It definitely won't be my last trip with them.
Mel and I got in to Paris around 5 PM, headed to the hotel, and then went out for a few hours in St. Germain. We got back around 1 or 2 AM. I woke up at 6 AM and headed to the start in Compiegne. The train didn't leave until 7 AM but I wasn't
risking it like last time
.
I arrived in Compiegne around 8 AM and walked over to the start with a small group of people.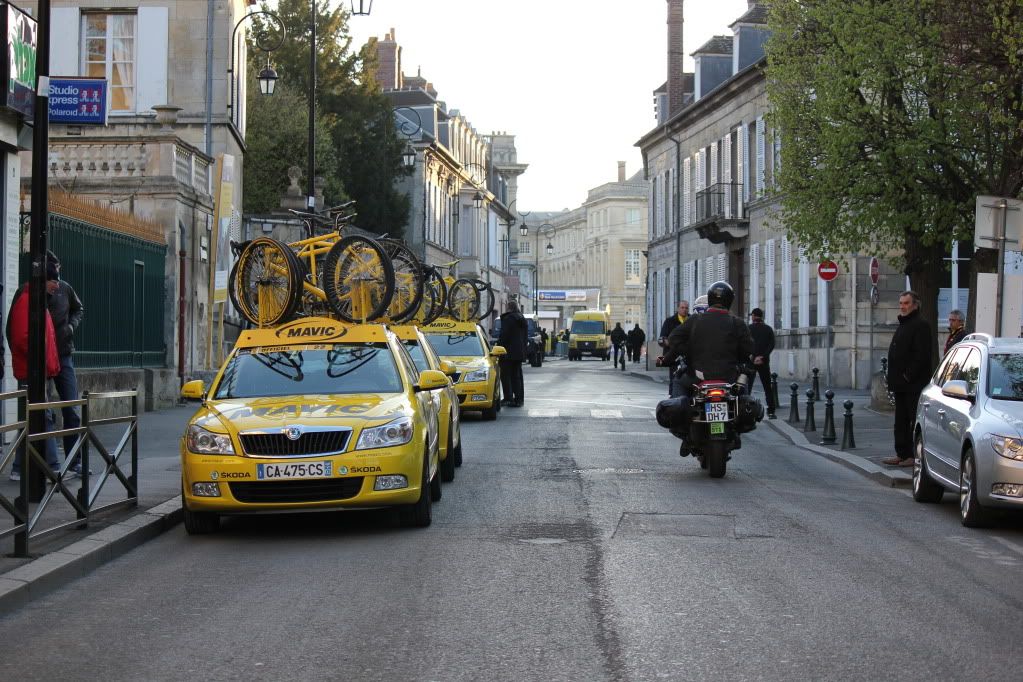 It was still two hours until the start so I stopped in at a brasserie to grab breakfast. I had a cheese and mushroom omelet with fries. French meals are hearty, yum. After I got done I wandered around for a bit. The teams weren't there yet. They were set to arrive around 9 AM. That's when Joao was going to be there. I walked toward the start.
I still couldn't believe I was actually at Paris-Roubaix. The whole scene was surreal. I walked around taking pics until the teams showed up.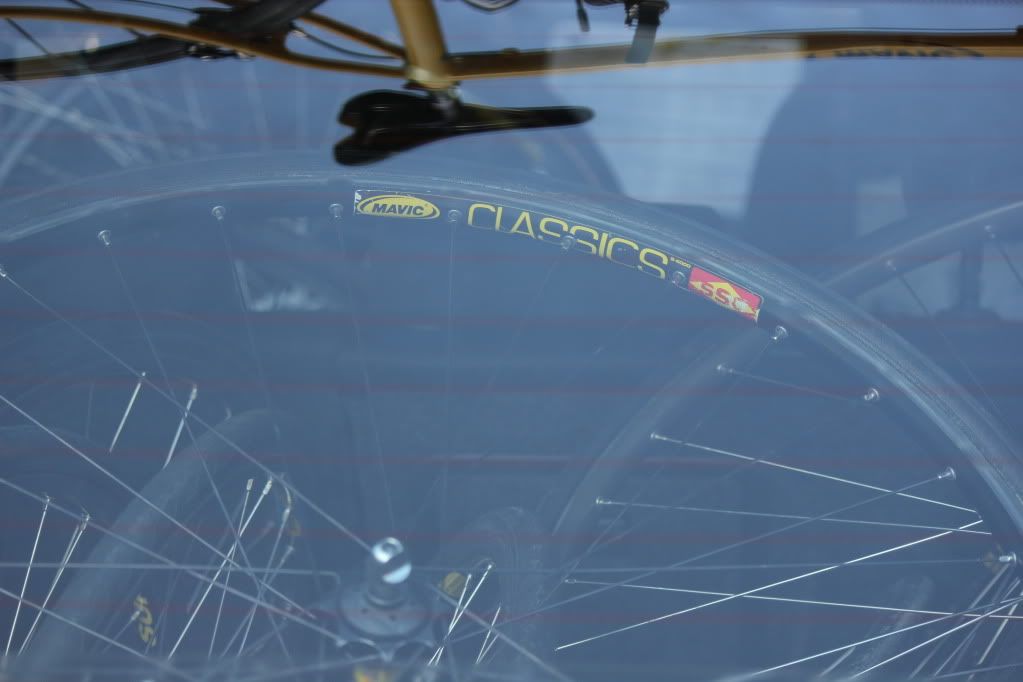 Finally, the teams started to arrive. The top three or four teams were in a blocked off area near the start and the rest were along a road leading to the start.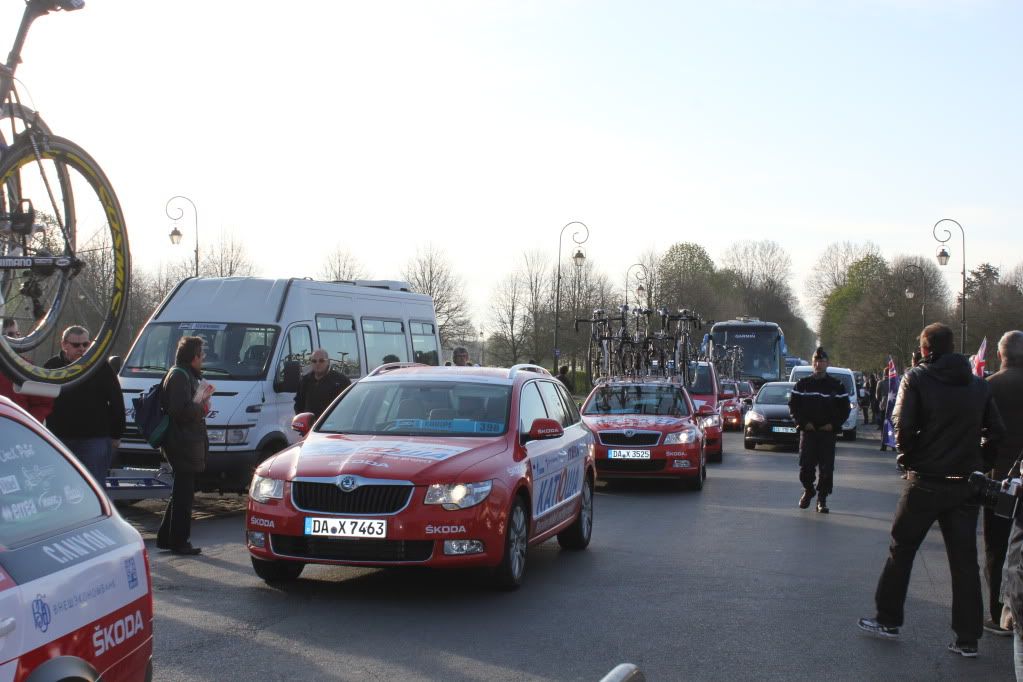 I checked out all the team vans and waited for the riders to come out. All the sudden I saw BMC riders coming toward the start.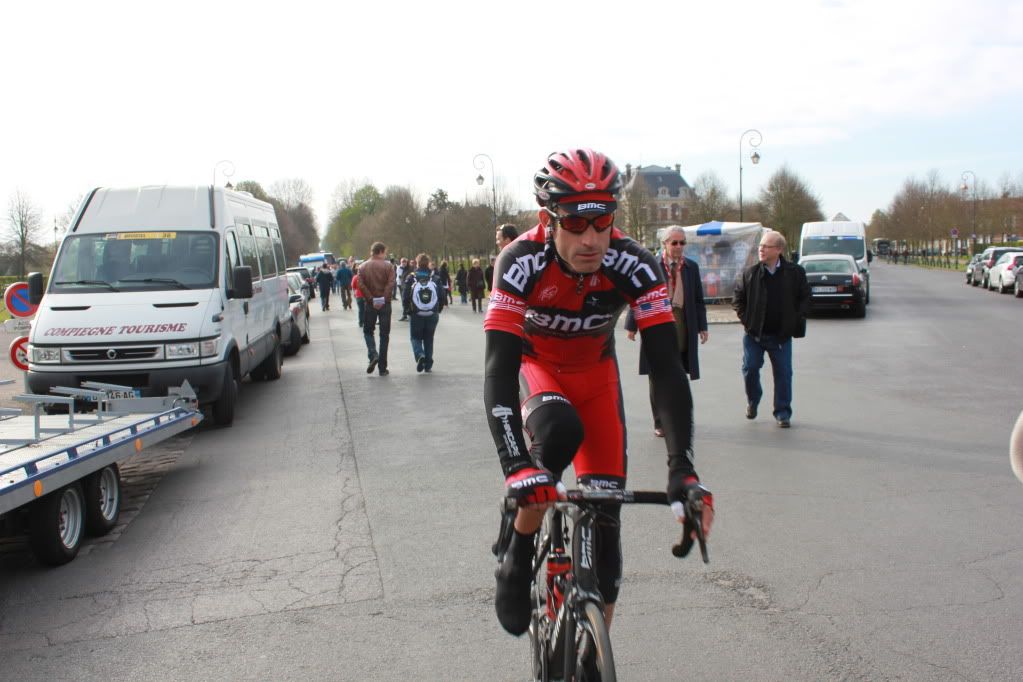 I caught a few other riders headed to the start and then gave Joao a call. He said he wasn't there but he had a van at the start and if there was room I could ride with them all the way to Roubaix. (!!!) He gave me the number of the guy driving the InGamba van, Bart. I gave him a ring and met up with him. I lucked out, there was one extra spot so I was headed to Roubaix...
Don't miss the next post,
SIGN UP HERE!
(No Spam, I Promise)
Tweet