These posts were made possible by Joao Correia's tour company inGamba. I rode with them along Paris-Roubaix and it was one of my most memorable bike trips yet. It definitely won't be my last trip with them.
Joao gives me Bart's number and I give him a call. He tells me he's parked in a lot near the team buses. I wander over for a quick chat and there she was.
I hurried back to the start where my would-be amazing view, given I was there at 8-something, had been usurped by seasoned locals. I stood on my toes to catch the occasional riders' helmet. I did spot this piece of Euro-stylee in the peloton: cut off sleeves.
The race started and I headed back to the van. Bart was still there; we awaited our fellow travelers. A few minutes later the strolled in.
Jared and his wife Ashley
, a handful of Canadians, a bike shop owner from South Korea, and lastly, seasoned Roubaix rider (9 finishes, one podium)
Roger Hammond
. This was going to be fun.
We all loaded up and Bart floored it out of Compiegne. Between the eight or nine of us there was a plethora of racing and race chasing knowledge. Jared and Ashley were what I'd call PRO race chasers and Bart was no slouch himself. He was an ex-Postal, et al soigneur. Between the lot of them, they knew all the tricks. I was in good hands.
Roger took votes on what sectors everyone wanted to see and a consensus was quickly reached: as much as possible, and definitely the finish
in the velodrome
. Oh me, oh my.
Roger and Bart were entertaining hosts and once the stories started they just kept coming. First, it was how the Euskaltel guys all hit the team cars by the first feed zone --the Spanish don't take to the classics well. Their distaste so great, none of them even planned post-race travel from Roubaix. They all had flights out of Paris. In fact, one year there was a Euskaltel rider who wanted to actually make it to Roubaixb but couldn't because they didn't have enough wheels.
Before I knew it we were at the first section we'd see.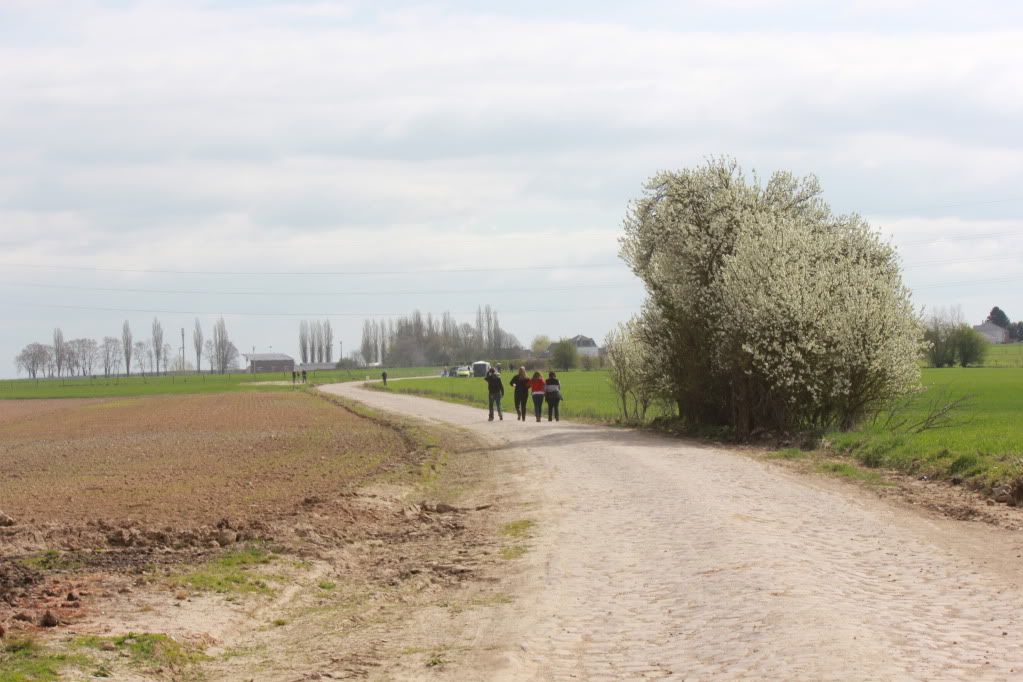 We were one of the first ones there so we scoped the sector for good places to shoot the race. Before I knew it the cars were coming through. And then, I spot riders in the distance...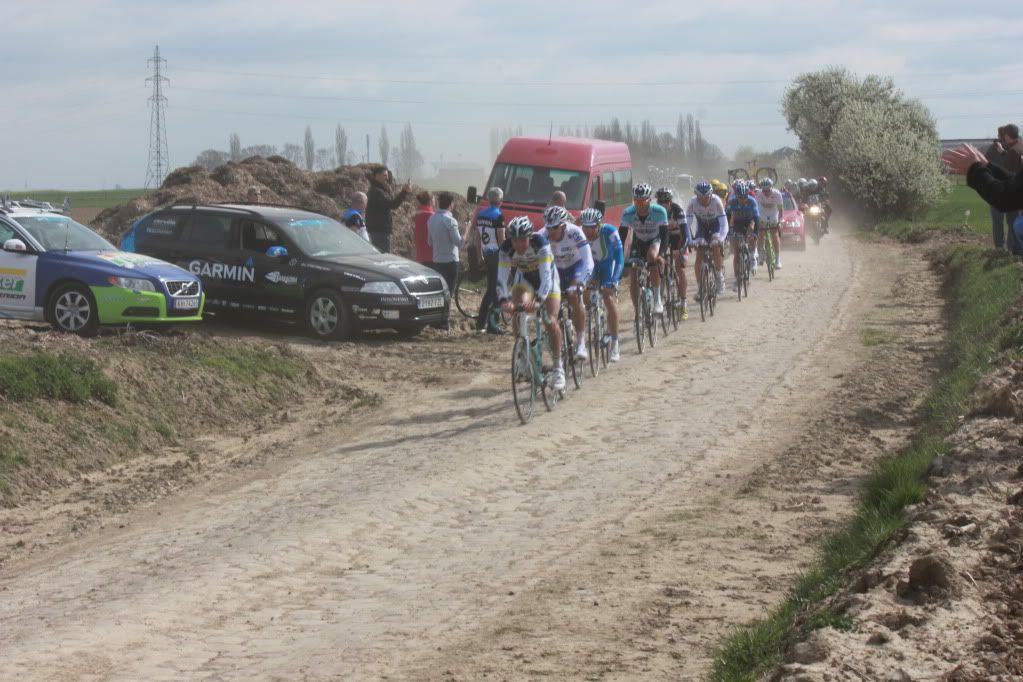 It was an early break. I think that was Boonen on fourth wheel. They're moving pretty quick but the peloton isn't far behind.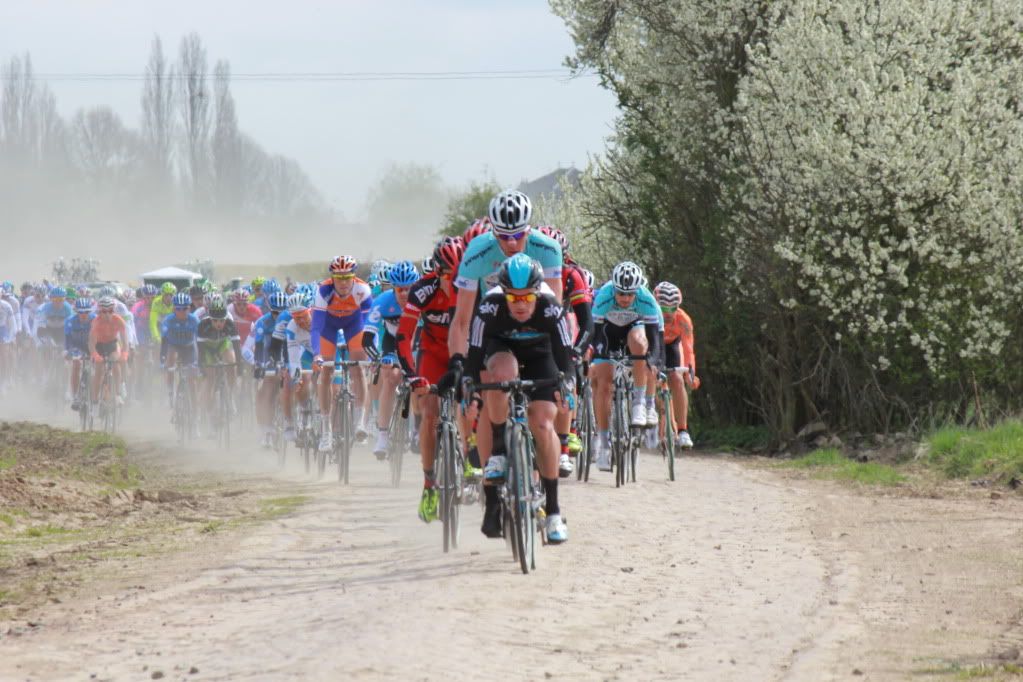 Just like that, they're gone. We pile in the van and Bart floors it. We do a rolling pickup of Jared and Ashely and we're off to the next sector...
Don't miss the next post,
SIGN UP HERE!
(No Spam, I Promise)
Tweet