These posts were made possible by Joao Correia's tour company inGamba. I rode with them along Paris-Roubaix and it was one of my most memorable bike trips yet. It definitely won't be my last trip with them.
Next thing I know we're on the freeway headed to Roubaix...and so is everyone else. The going is slow and there's a lot of, let's just say lane changing. Bart is clearly an expert at getting ahead in traffic. We make it to the exit and follow some other hooligans that are headed to the velodrome.
We make a wrong turn and then we're back on course. It's not long before we hit serious Roubaix traffic. Cars are lined up as far as we can see so Bart does the only sensible thing, drive into oncoming traffic.
This works for all of 50 feet until a car is coming our way. They slow and Bart does the next sensible thing, jump the curb and drive on the grass. We're not talking a little grass on the shoulder. This is like the grass near peoples' houses--pure awesome.
That works until a tree blocks the way and we're forced back into oncoming traffic. Bart makes a left and then heads down a back road. Next thing I know we're parallel with the final cobbled section leading into the velodrome. Booyeah.
We find a parking spot and head to the finish.
We walk along the last cobbles and then on the velodrome.
The crowds are pretty big by this point. We poke around a few different places before finding a killer lookout on the hill.
By this point Boonen's only a few k's away. The whole scene is surreal. I can't believe I'm actually watching a classic. And I still can't believe we made it to the velodrome in time.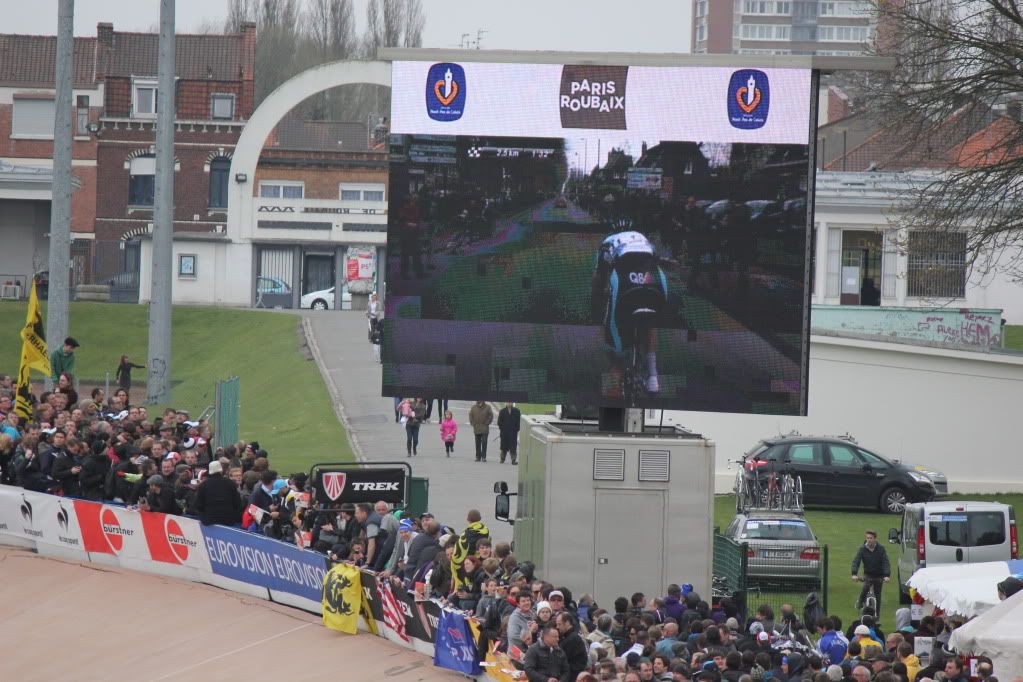 I
had been to the velodrome back in 2009
. I rode down from Ghent and was lucky enough to find it open. I rode around a few times and then lied in the grass for a while before riding back home.
I soak it all in and then Boonen's in the turns right before the entrance. And then, the Tom has arrived.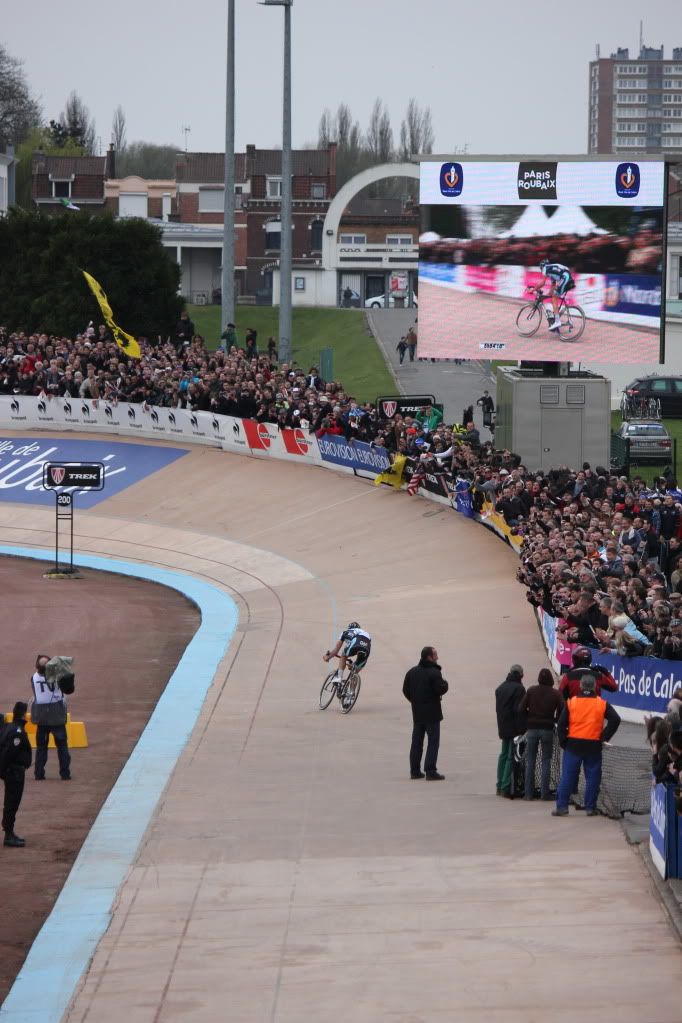 Glorious.
He does his lap and crosses the finish first, for the fourth time.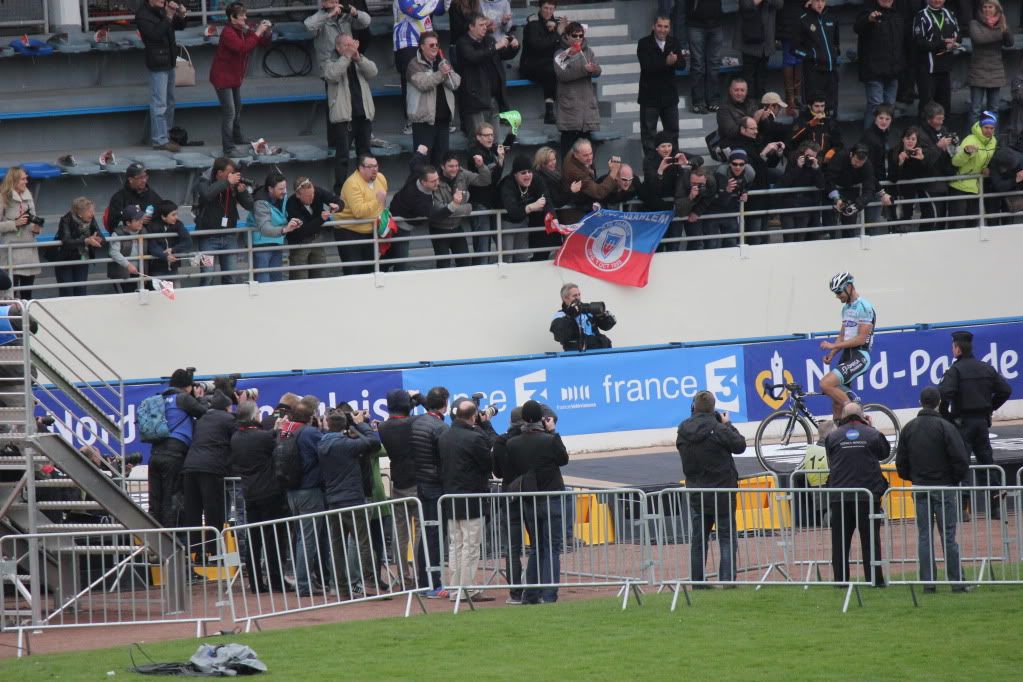 Then, the chasers arrive and duke it out for second.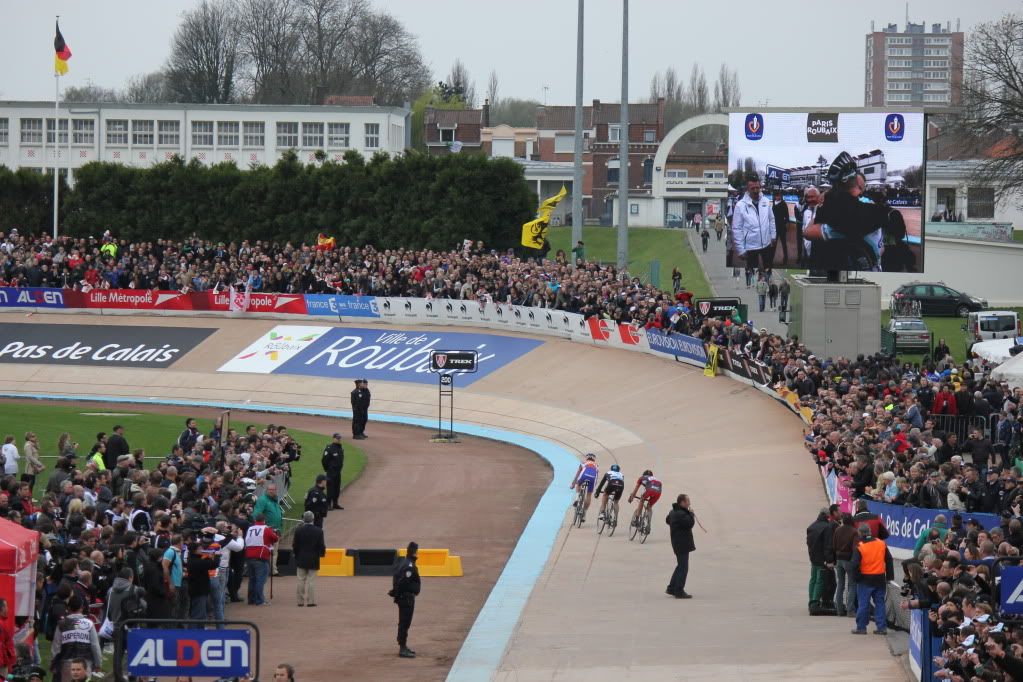 I watch in awe as the rest of the riders roll in. After about fifteen minutes we head out near the team buses.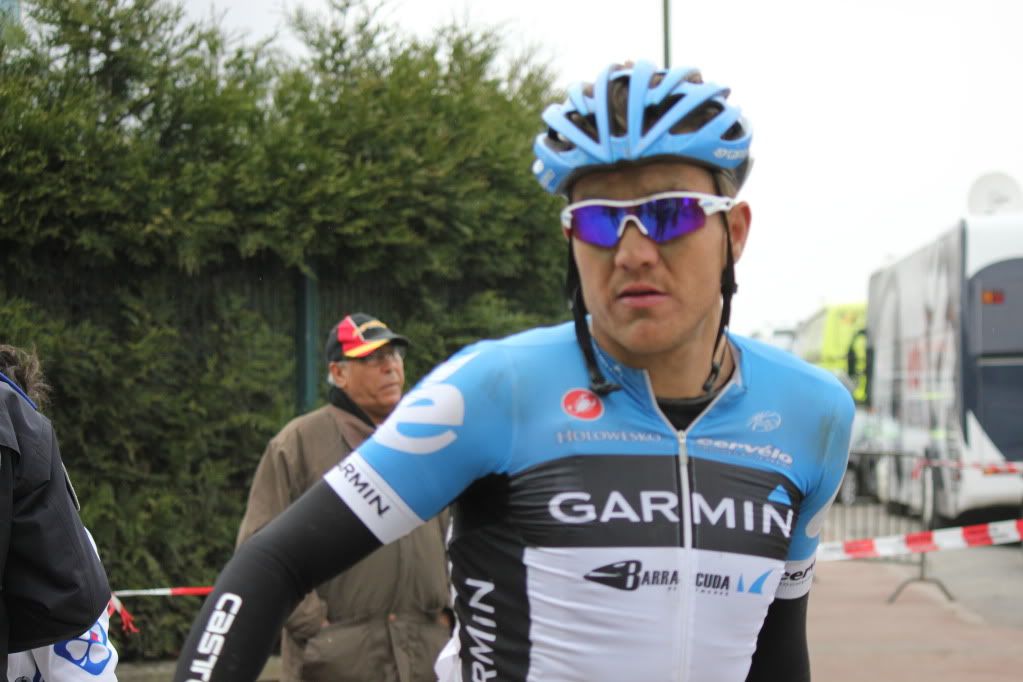 Roger chats with Haussler and then I catch Van Summeren leaving in tears.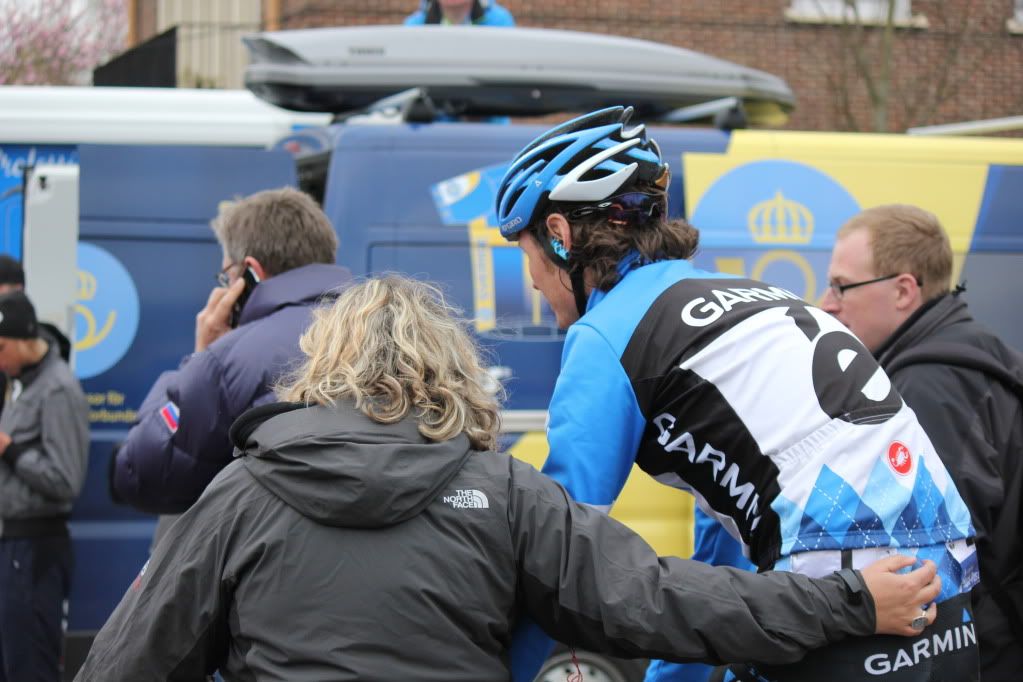 As we walk back to the car riders are still coming in.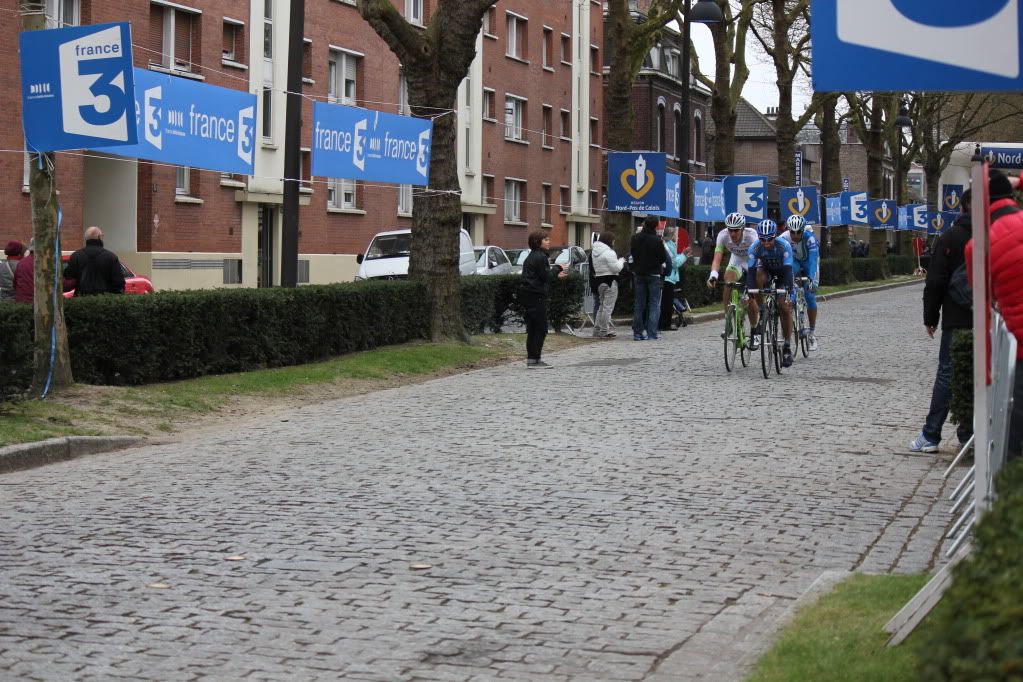 We make it back to the car, I bid the crew farewell, and then walk to the train station as it begins to rain.
I make it back to Paris by 9 and we're in a brasserie by 10. I can't wait until
my next inGamba trip...
----
Don't miss the next post,
SIGN UP HERE!
(No Spam, I Promise)
Tweet